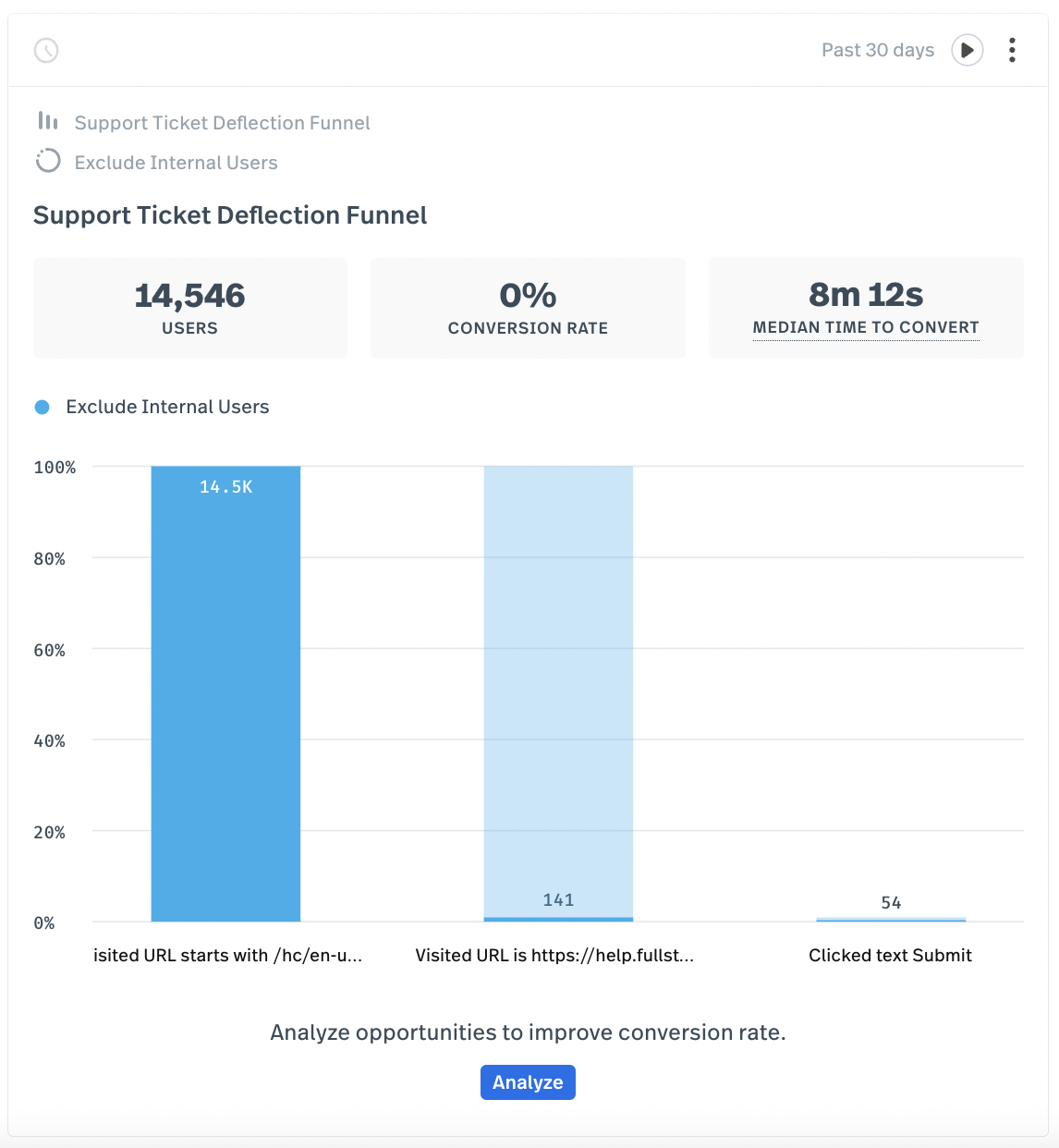 Analyzing How Many Users Reach Out to Support After Viewing Help Center Content
Create a Funnel to understand how well your Help Center performs in terms of support ticket deflection.
Ingredients
Segment: Everyone, or a custom segment that excludes internal users
Funnel: Contacted Support via Help Center Funnel
Instructions
The Everyone segment is already saved by default in your FullStory account. You can also build a custom segment that excludes internal users by their email domain if you're passing in the user's email address via a call to FS.identify() or FS.setUserVars().

Create and save a Funnel called Support Ticket Deflection Funnel

by defining the events that a user performs to view at least one Help Article and then submit a support ticket within your Help Center.

Set the time period to Past 30 days and apply your chosen segment to see how many users reached out to your Support team after viewing at least one Help Center article.

Click play to watch related sessions.