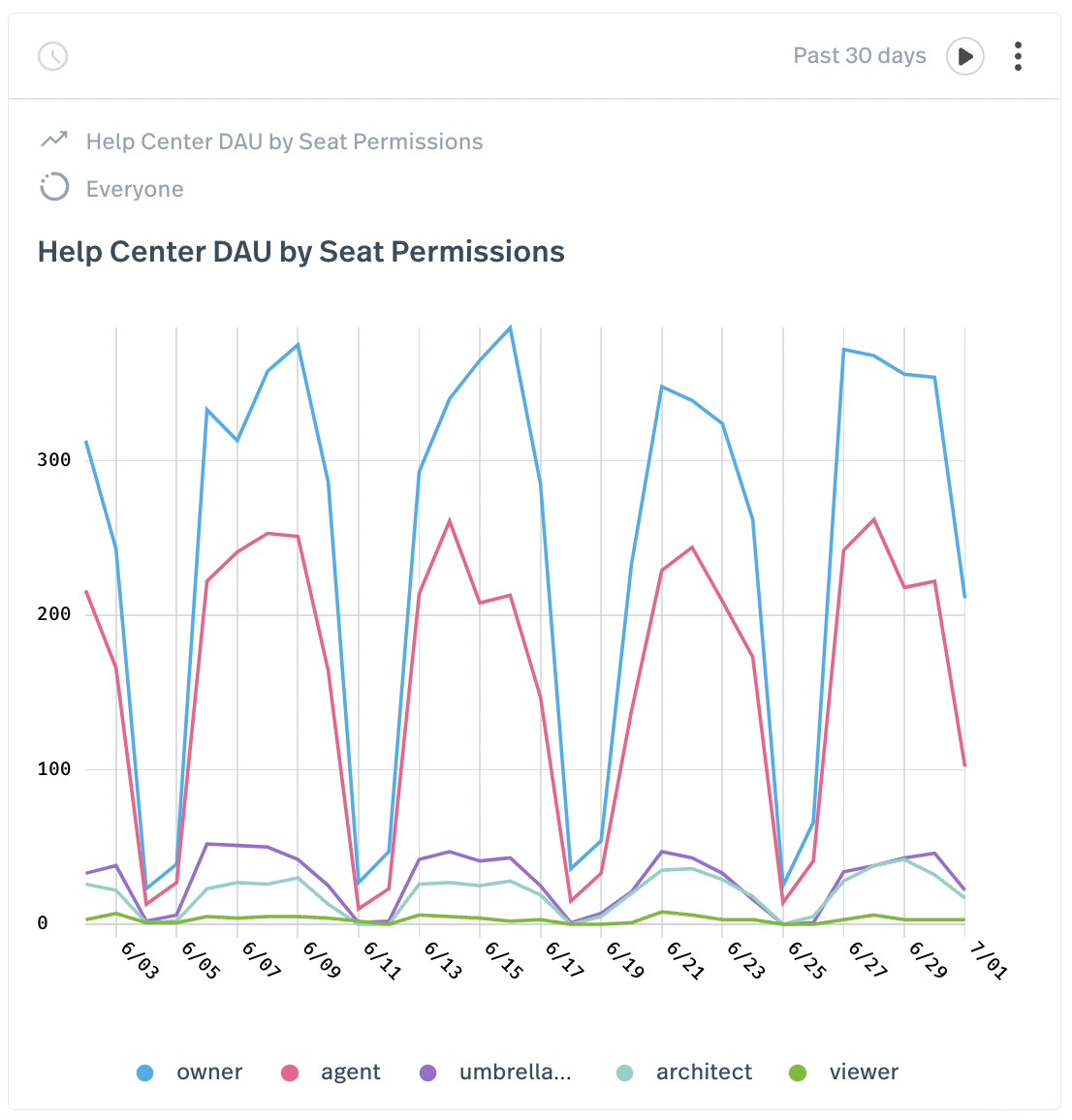 Daily Active Users of your Help Center by a Custom User Attribute
Use a Metric to understand what type of users are engaging with your Help Center based on a custom user attribute that your team passes into FullStory via a call to FS.identify or FS.setUserVars
Ingredients
Segment: Everyone, or a custom segment that excludes internal users
Event: Unique users that visited your Help Center's domain
Option: Any custom user attribute that your team passes into FullStory via FS.identify or FS.setUserVars
Instructions
The Everyone segment is already saved by default in your FullStory account.

Create and save a Metric using the Metric count of unique users who visited your Help Center domain.

Set the time period to the past 30 days and apply the Everyone segment.

Group the data by any user attribute that your team passes into FullStory via

a call to FS.identify or FS.setUserVars.

In this example, we've opted to group by a custom user attribute called SeatType to understand which user roles are engaging with our Help Center content the most.

Click play to watch related sessions.