This feature is available to certain members of the FullStory Beta Program. Sign up here to beta test new features, share feedback directly with Product Managers, and influence our vision for the FullStory platform.
Segments, metrics, and funnels are protected objects in FullStory, which means they can only be modified or archived by the original object creator, an Admin, or an Architect. This helps make sure that important objects aren't accidentally changed or removed by a teammate in your FullStory account. 
If you're a Standard user, you can adjust a protected object's search filters; however, you won't be able to save your changes. Instead, you can use the Save As… button to create a new copy of the object for yourself.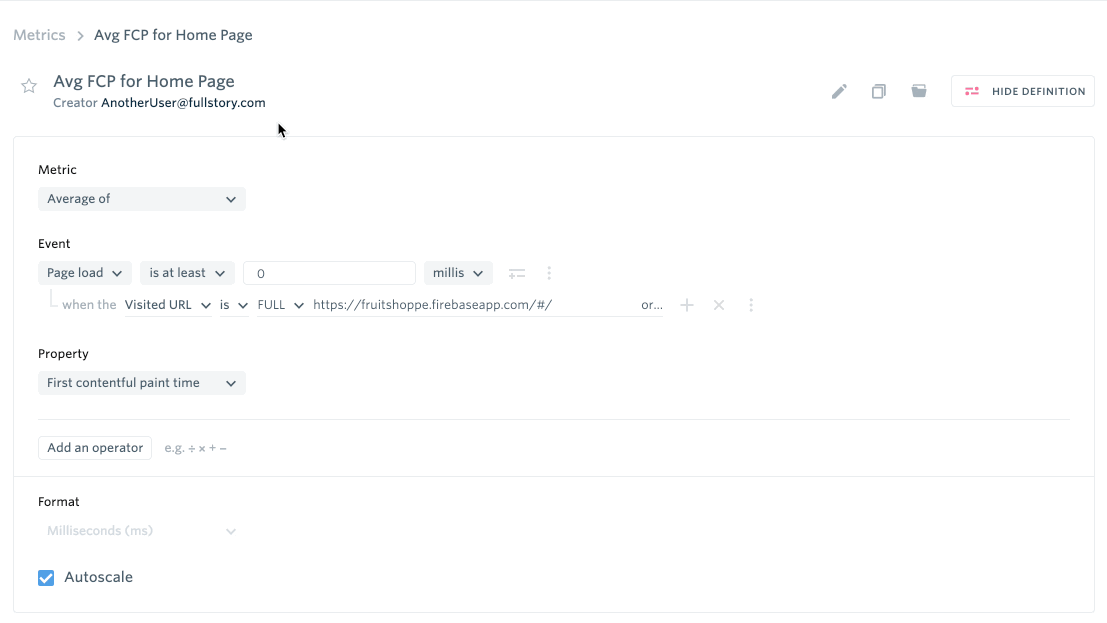 Learn more about Standard, Admin, and Architect user roles here.