Yes! However, we're very serious about security and privacy so we require you to explicitly allow Guest users for your account.
Once Guest seats are enabled, you can:
Click the Note and Share button at the bottom of any session playback.
Choose whether to mention or tag one of your teammates by typing @ followed by their user name.
Click Save and the note will be sent to the user's email address and captured in the Notes section of your account

OR
Click the Copy button to generate the link and send it to anyone
If the user doesn't have a seat in your account, they'll be prompted to create a Guest account before viewing the session
NOTE: Only users with an email domain matching your Guest domains allowlist will be allowed to create a Guest account and view the session link - full session URLs (e.g. app.fullstory.com) will not work for Guest users.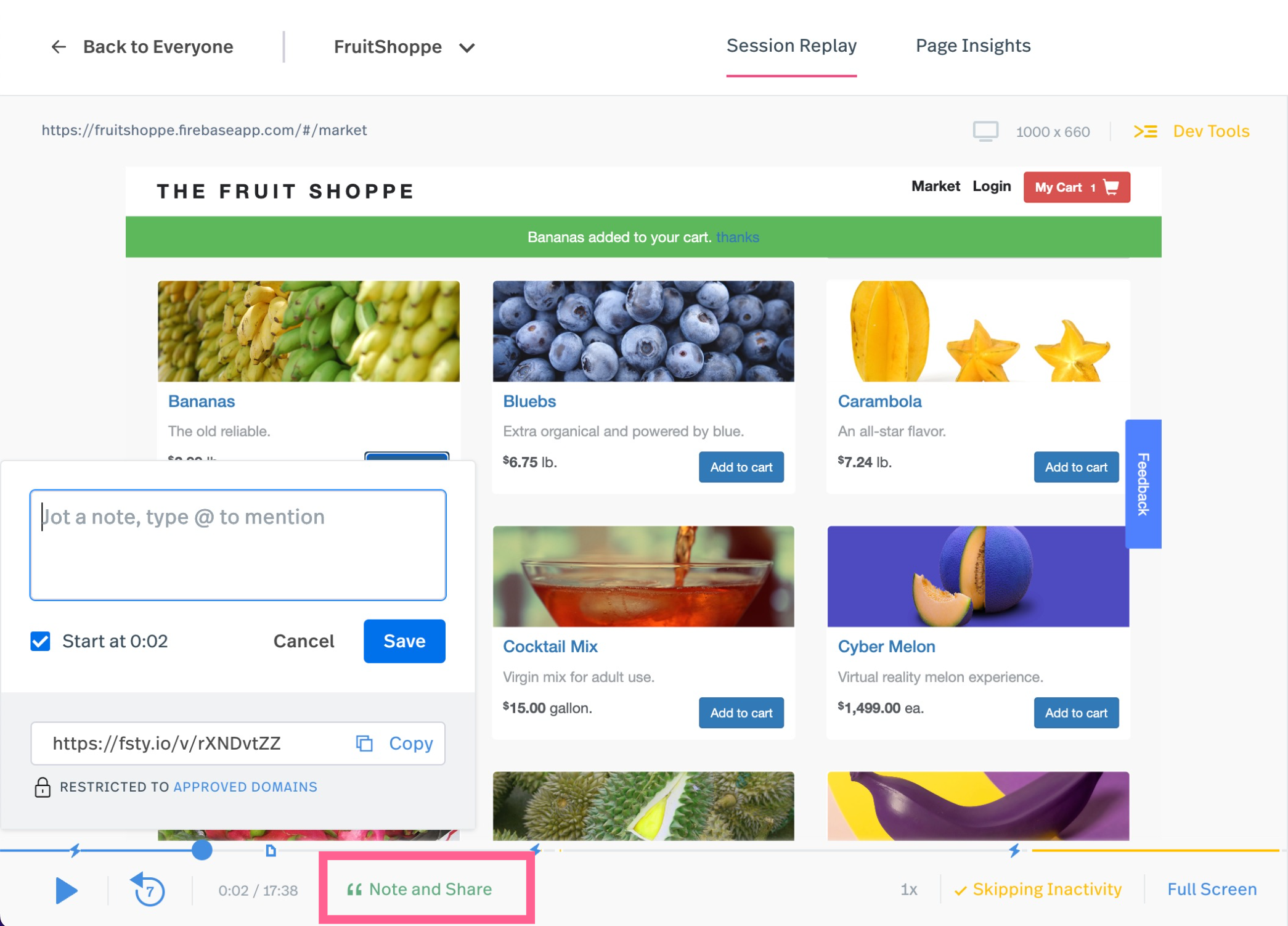 Additionally, FullStory Advanced and Enterprise customers can generate share links for Conversions opportunities from a Conversion analyses to share with guest users.