Yes. With the Error Clicks Card, you'll see the button text or CSS selectors where the most javascript errors are being triggered.
The top Error Clicks Card will appear under your search results and will correspond to your current search query.
You'll be shown the button text or CSS selector of click events that triggered a javascript console error along with the number of error clicks that have been recorded on that text or selector. If a user in your search has error clicked on the element more than once, each of those clicks will be shown in the results.
Click on the bars in the graph to add an error clicks filter to your current search.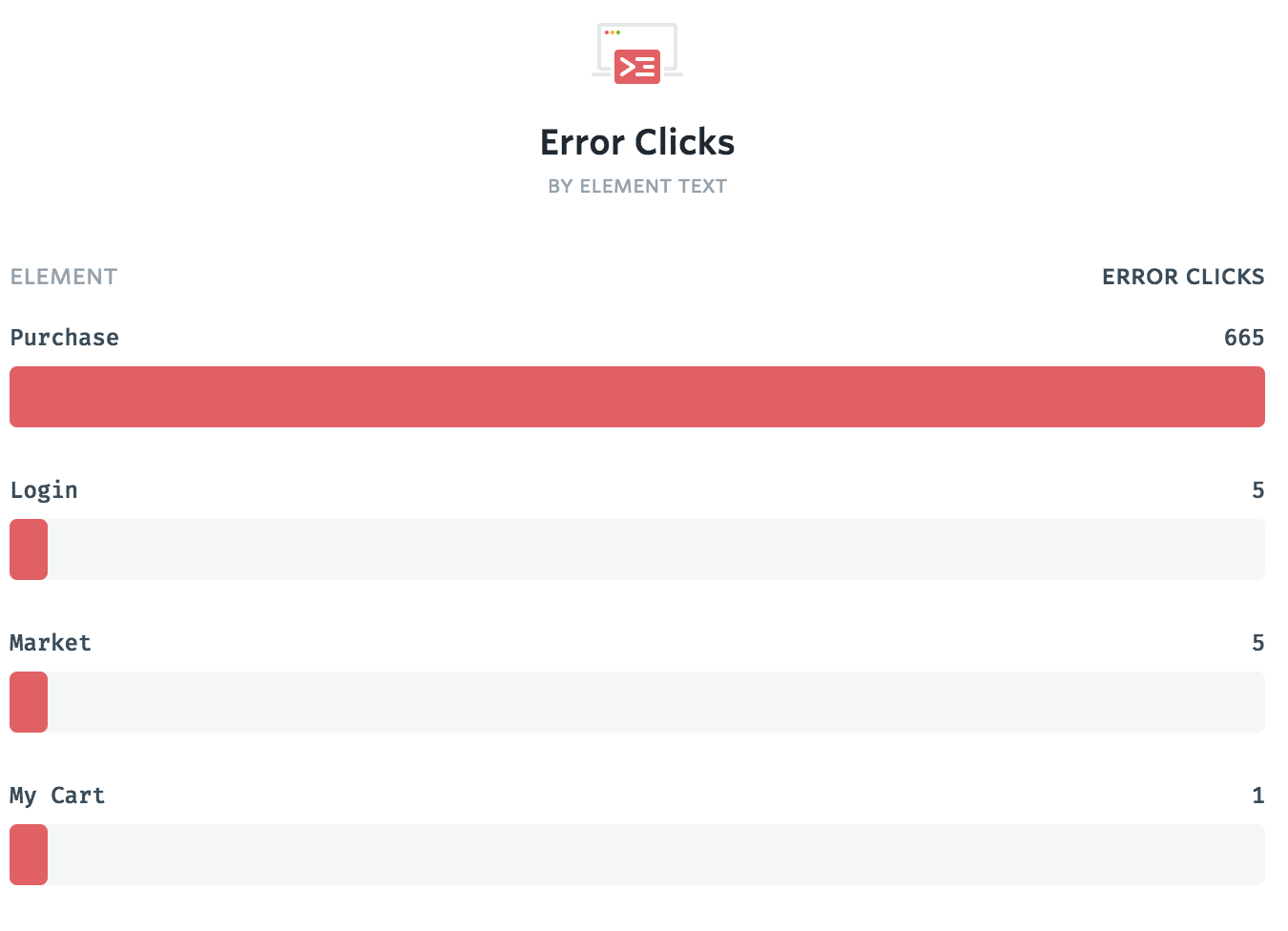 Note: If you'd like some more insights into which errors are most impactful to the customer experience, you may be interested in FullStory's dedicated Conversions product, available on the Enterprise plan.
Conversions will analyze your funnel to provide proactive, actionable insights you can use to help improve your conversion rate for different populations (like mobile).
Learn more about it in our Introduction to Conversions!