Yes – with the Browser Breakdown Card.
The Browser Breakdown Card will appear under your search results and will correspond to your current search query. Not only will it show you the most common browser, it will show you the total counts for the number of users – who match your segment and your specified time frame – who accessed your site with a particular browser.
If a user accessed your site from two different browsers and both sessions match the segment, it will count both browsers.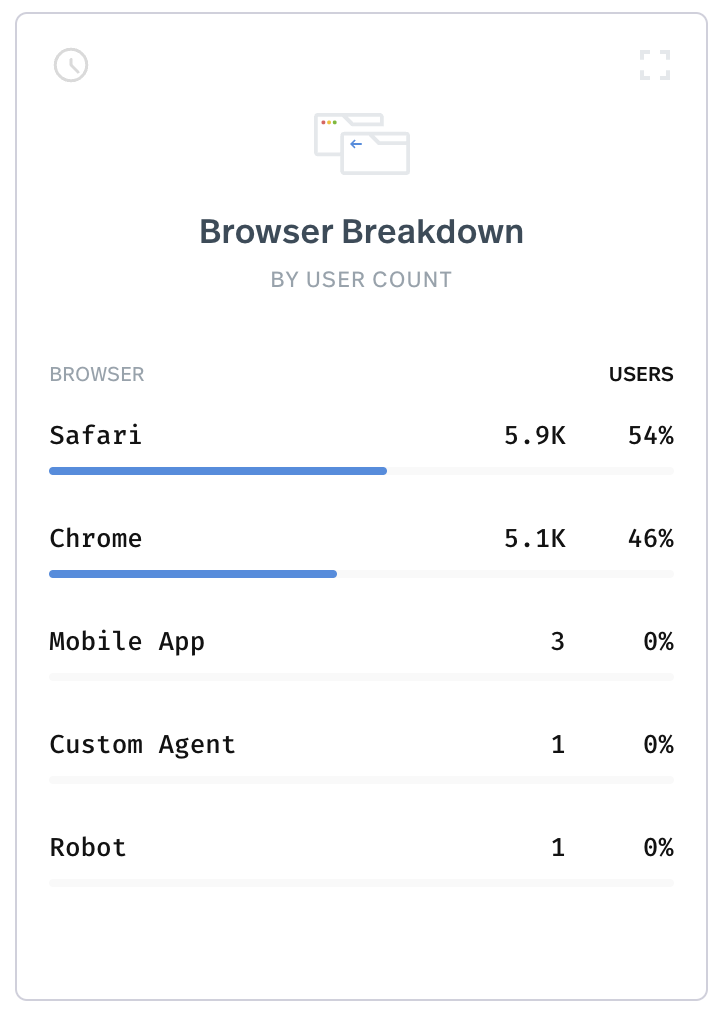 FAQ
What does it mean when Mobile App shows up in the browser breakdown card?
Mobile App indicates that the user was captured with a native mobile webview/embedded browser. For clarity, this browser type is assigned when we were able to parse the User-Agent string to a mobile device but were unable to map their UA to a known browser.
For more info on less specific browser results, check out this helpful article.
What does it mean when Custom Agent or Custom Mobile Agent appears in the browser breakdown card?
If you see Custom Agent or Mobile Custom Agent reported as the browser, this means that the user-agent string the user was captured on is not conformant with the typical way that most browsers define user-agent strings.