For customers paying via invoice
Please reach out to our Accounts Receivable team at ar@fullstory.com. We're happy to help provide any information you may need. 
For customers paying via credit card
Admin users can find past and upcoming invoices in FullStory under Settings > Subscription.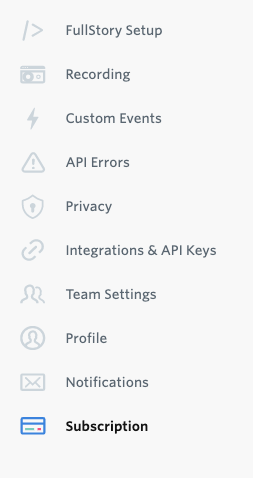 In the Subscription tab, you can add any specific information you need shown on the invoice, such as your full billing address, VAT#, or a custom PO#. Click the Update Details button to add invoice information.



Below your plan details, you will see the Invoices section. Use the View Invoice link to print or create a .pdf copy of the invoice for your records.