When logged in to FullStory, navigate to Settings > Subscription to find your past and upcoming invoices. If you don't have a FullStory login, please ask an Admin from your account to invite you to the account.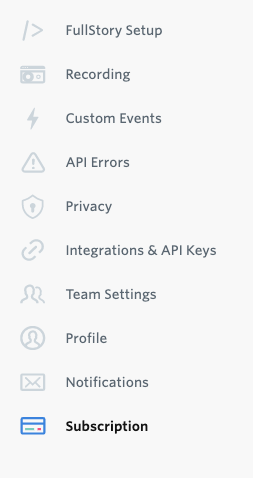 In the Subscription tab, you can add any specific information you need shown on the invoice, such as your full billing address, VAT#, or a custom PO#. Click the Update Details button to add invoice information.



Below your plan details, you will see the Invoices section. Use the View Invoice link to print or create a .pdf copy of the invoice for your records.