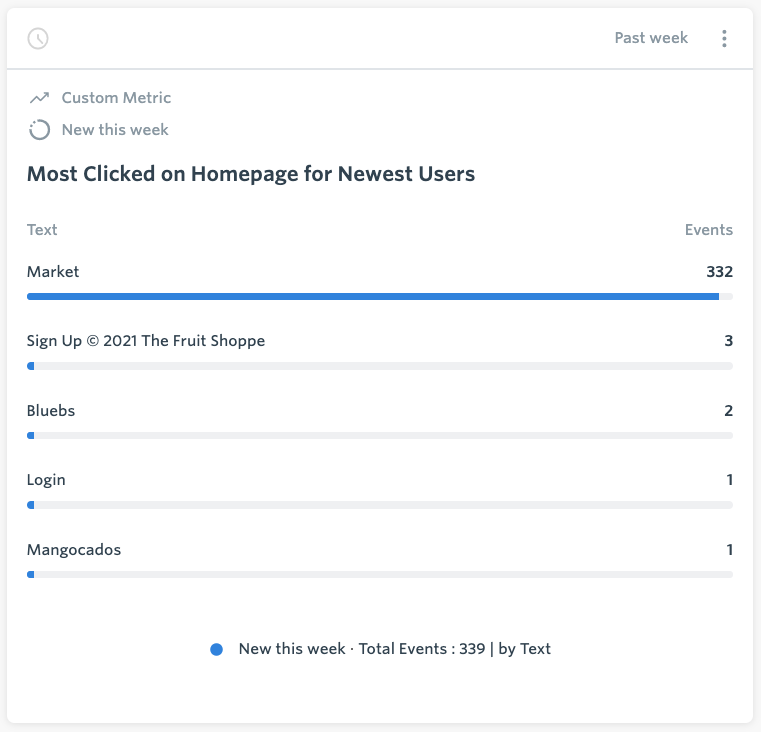 Most Clicked on Homepage for New Users
This Dashboard Card will show the most clicked element, organized by text, on a specific URL for the newest users on the site over the last week.
Ingredients
Segment: New this week
Metric: Count of clicks on a specific URL
Dimension: Text on element
Instructions
The New this week segment is already saved by default in your FullStory account.

Create and save a Dimensionality Dashboard Card called "Most clicked on Homepage for Newest Users", using the Metric of count of events when the visited URL is your homepage.

Set the time period to the last week and apply the New this week segment.

Select Text as the dimension to group by to see the count of clicks summarized by text on the element.

If you get results for Unknown on your Dashboard Card, that is the sum of clicks on elements that have no text.

Click to view details on any Dashboard Card to watch related sessions.