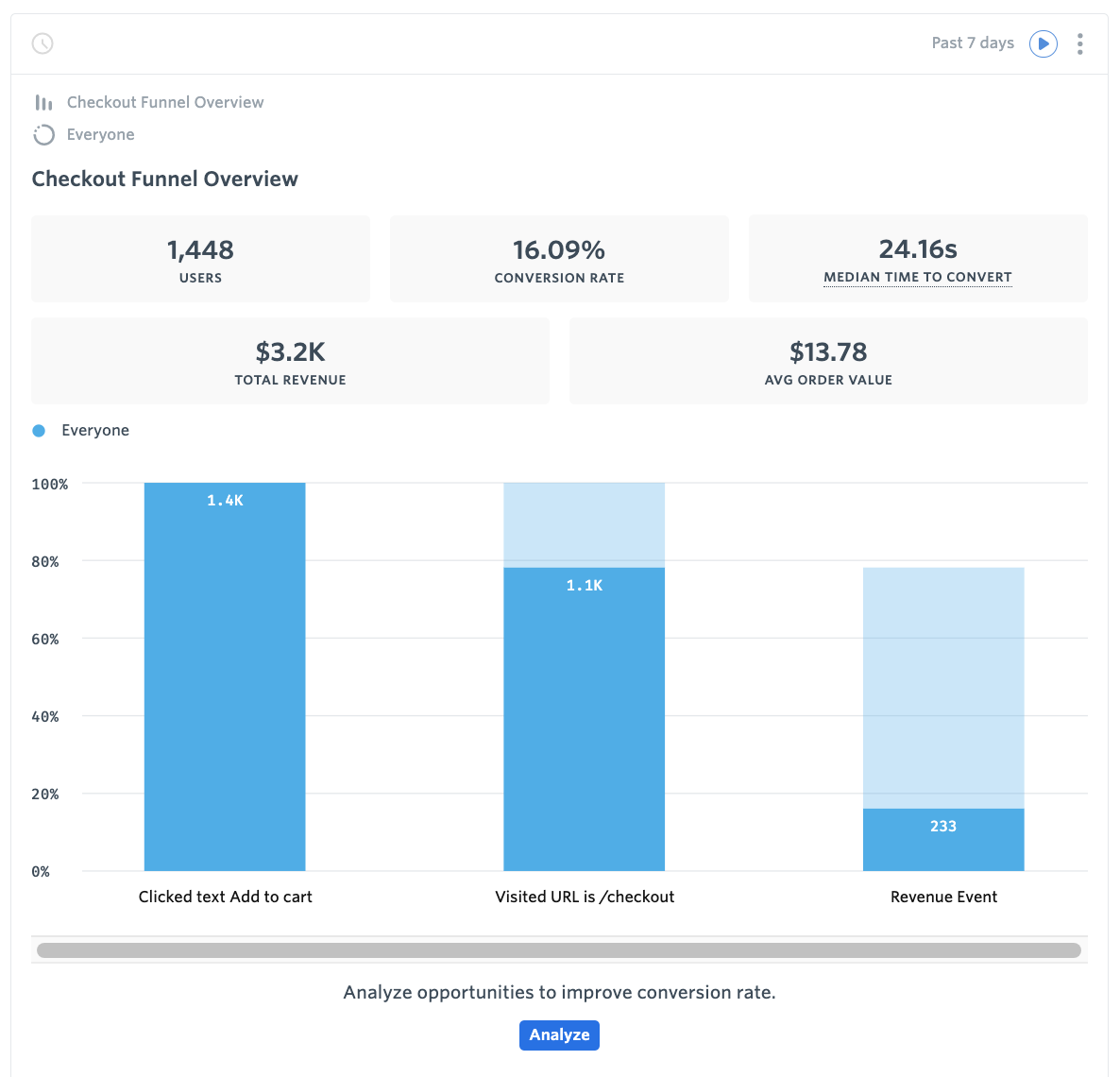 This Funnel will display a conversion rate for a checkout flow. In addition to the volume at each step, this Funnel will show Total Revenue and Average Order Value if you've configured your account with custom revenue events.
Ingredients
Segment: Everyone
Funnel: Checkout Funnel Overview
Custom Event: Revenue Event
Instructions
The Everyone segment is already saved by default in your FullStory account.

Create and save a Funnel called Checkout Funnel Overview

by defining the events that a user performs to complete the checkout funnel.

Set the time period to the past 7 days and apply the Everyone segment to see the conversion rate for all users over the last week in the checkout funnel.

Click play to watch related sessions.