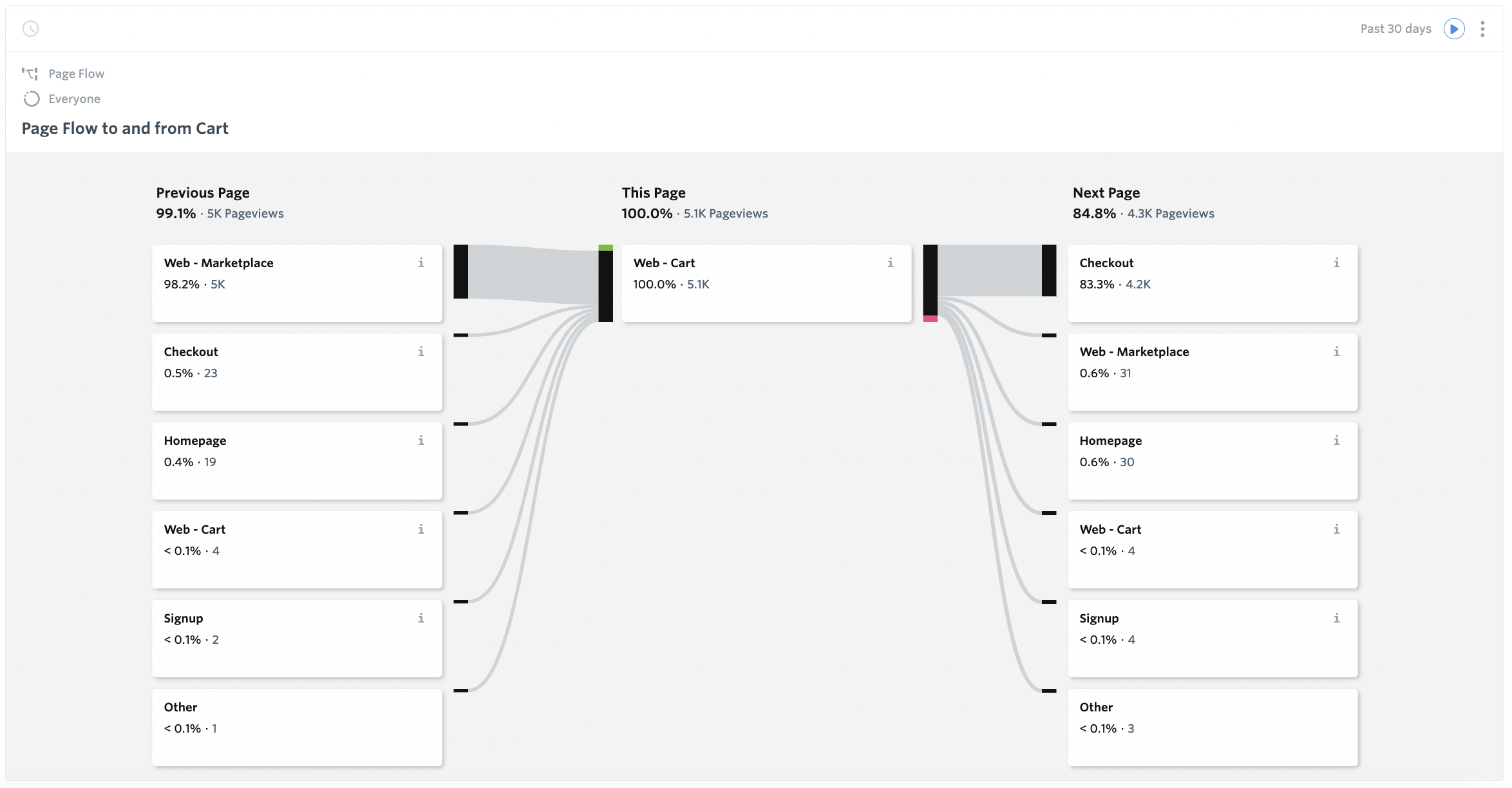 Page Flow to and from Cart
This Page Flow will display the top Previous and Next Pages to and from the Cart Page for all users over the last month.
Ingredients
Segment: Everyone
Page: Cart
Instructions
The Everyone segment is already saved by default in your FullStory account.

Create and save a Page Flow called "Page Flow to and from Cart".

Set the Page to Cart. If you don't have Cart in your Page definition, visit Page Settings to name this page.

Set the time period to the past 30 days and apply the Everyone segment.

Click play to watch related sessions.