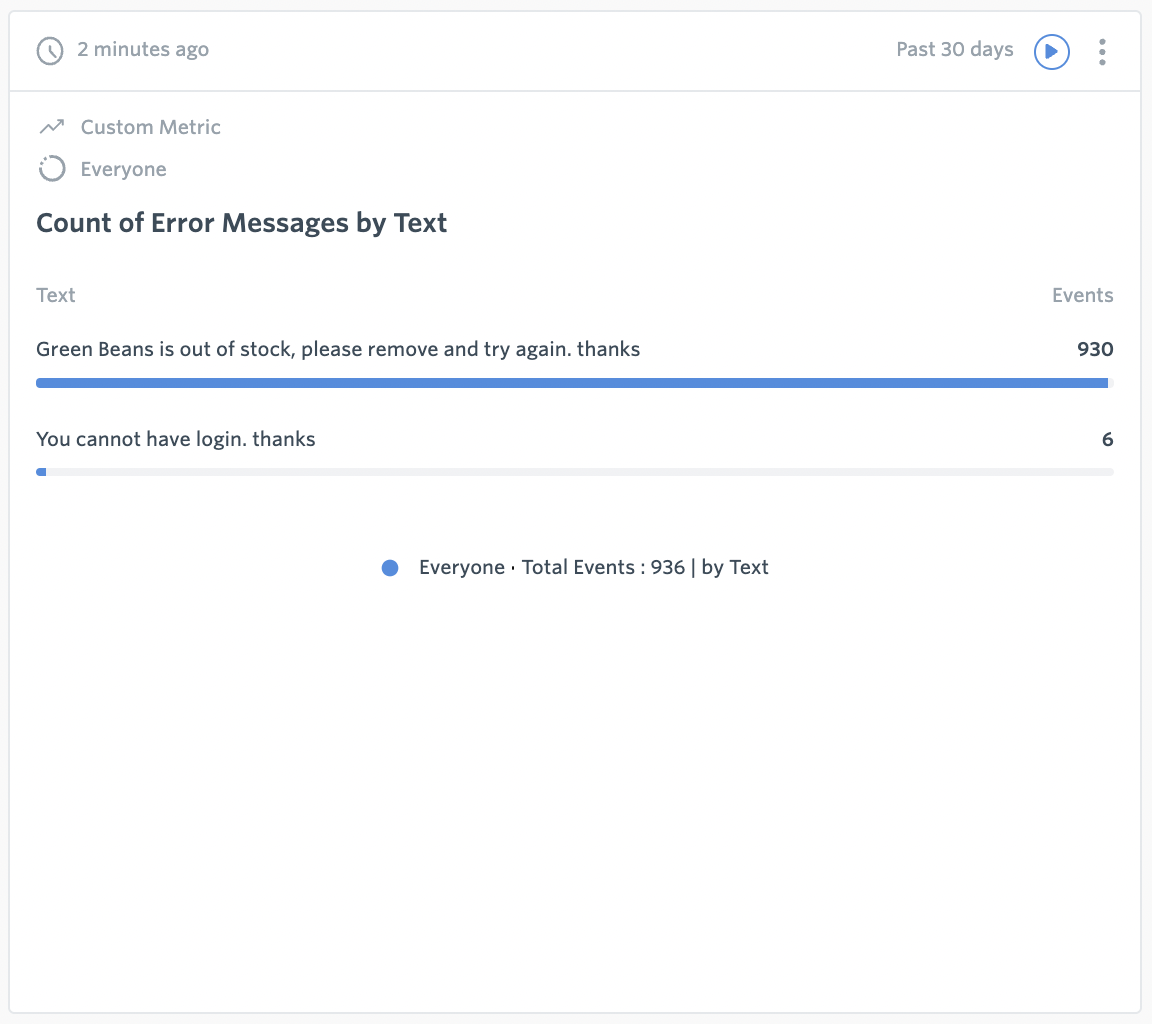 Count of Error Messages by Text
This Dashboard Card will show the amount of error messages captured via the Watched Element CSS selector event.
Ingredients
Segment: Everyone
Metric: Count of Watched Element CSS selector events when text is p.appAlertMessage.error
Dimension

: Text
Instructions
Create and save a Dimensionality Dashboard Card called "Count of Error Messages by Text" using the metric count of Watched Element events when the CSS selector is p.appAlertMessage.error.


Set the time period to the past 30 days.

Select Everyone from the Compare users dropdown menu.

Select Text from the Group by dropdown menu.

Click to view details on any Dashboard Card to watch related sessions.