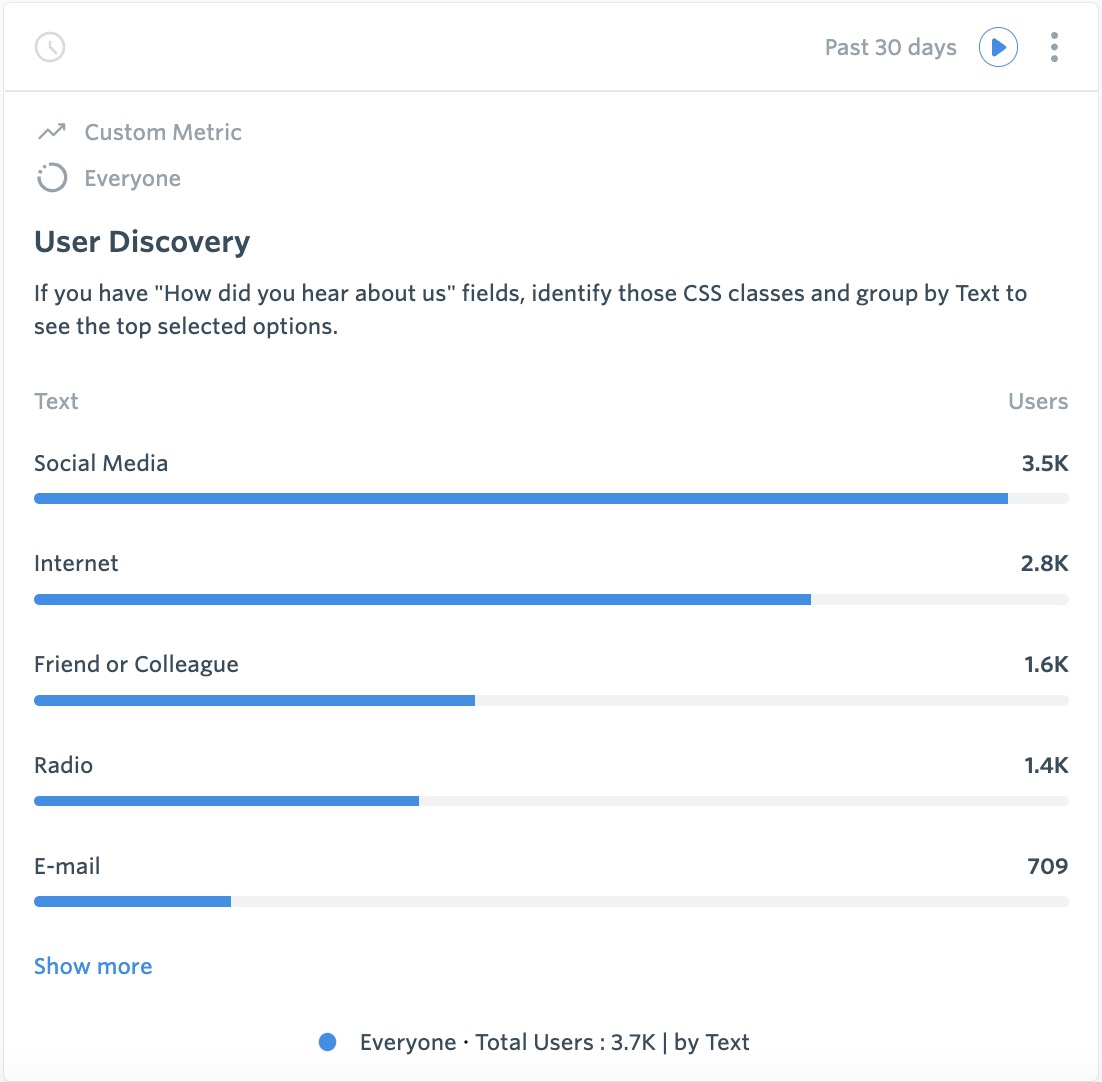 This Dashboard Card will display the results for users interacting with various CSS Selectors and Drop Down Menu options on your eCommerce site.
Ingredients
Segment: Everyone
Metric: Count of users typing in how they heard about your site
Instructions
The Everyone segment is already saved by default in your FullStory account.

Create and save a Dimensionality Dashboard Card called "How did you hear about us?", using the metric count of unique users who changed a CSS selector on your eCommerce site. Use the CSS selector for the field where users input how they heard about your site.

Select Text in the Group by dropdown.

Set the time period to the past 30 days and then click Save Card.

Click to view details on any Dashboard Card to watch related sessions.