A Step-by-Step Guide to FullStory & Apple's New Privacy Questionnaire
As of December 8th, 2020, iOS application owners are required to update their privacy policies in the App Store to denote the data types that their application and any embedded third-party SDKs collect, along with the purpose for which it is collected. Your privacy policy is accessible from your app page in the App Store.
The following images should be used as a guide to answer Apple's new Privacy Questionnaire for applications in the App Store with the FullStory SDK installed.
Note: Collecting user's email, name, or other PII within FullStory is entirely at your discretion. Additionally, the guidance provided below only takes FullStory's impact into account. These images do not encompass functionality native to your application or any other third-party SDKs installed in the application.
Data Collection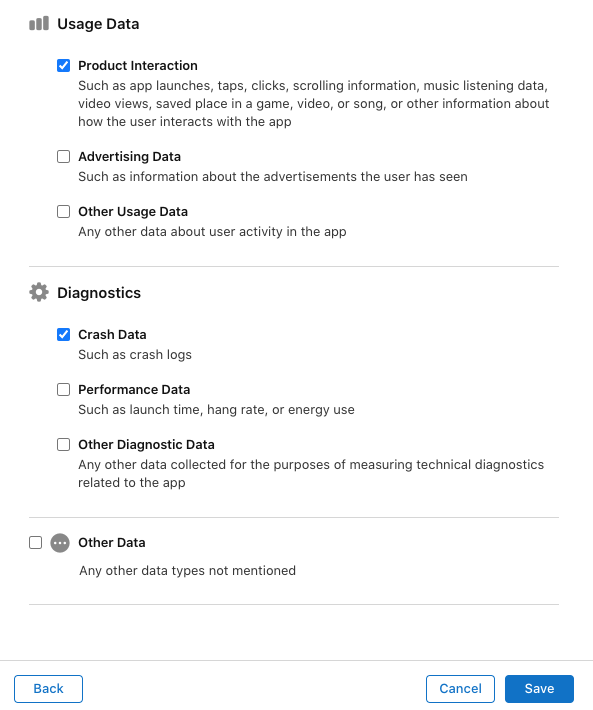 If you selected the Name and Email Address boxes under the 'Contact Info' section, you'll need to complete the Name and Email Address section before moving onto the Product Interaction and Crash Data portion of the questionnaire.
Otherwise, if you do not collect Name and Email Address user data, you can skip to the Product Interaction and Crash Data section.

Name and Email Address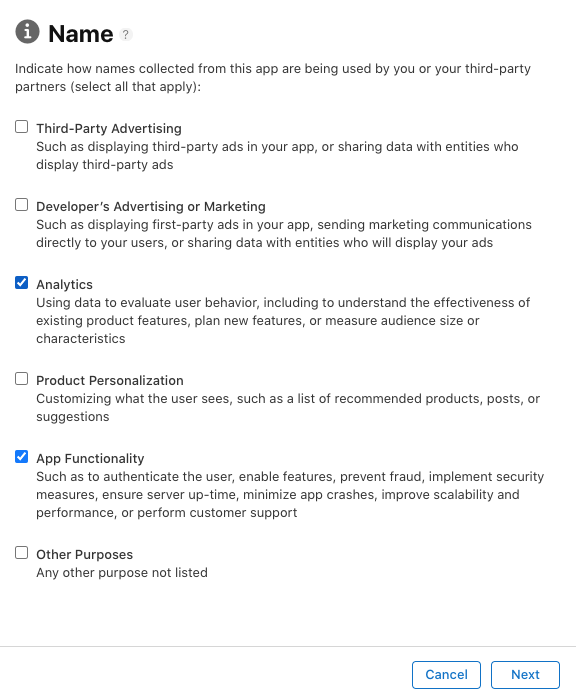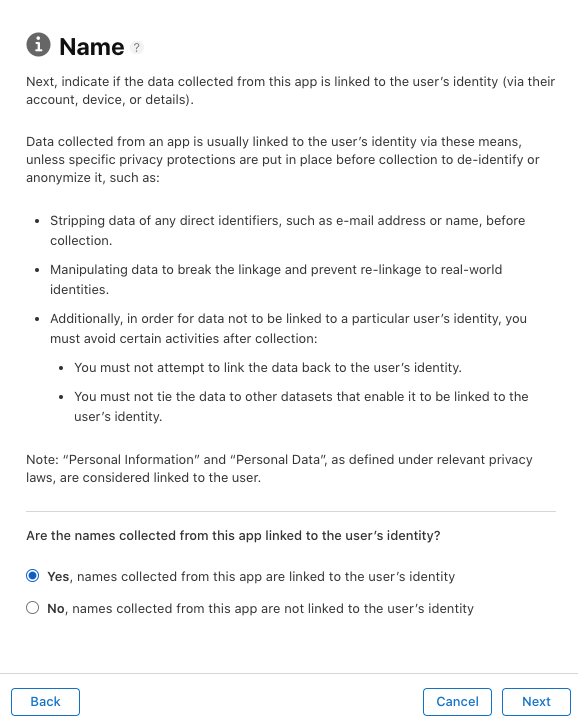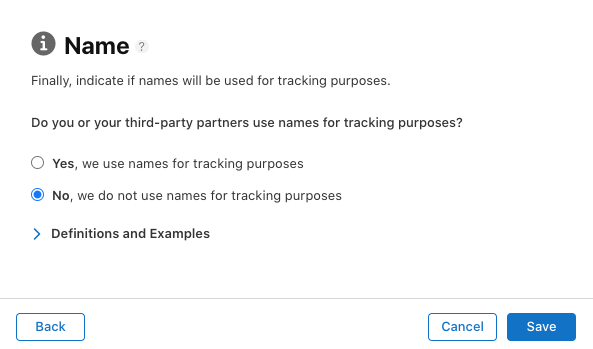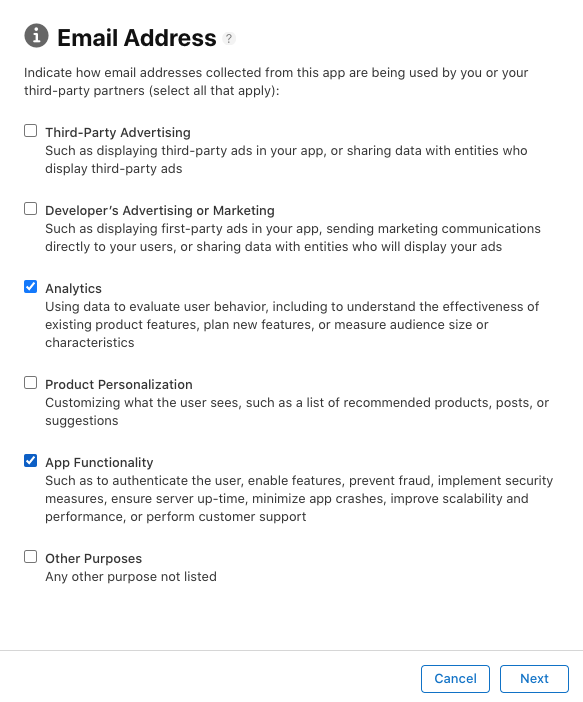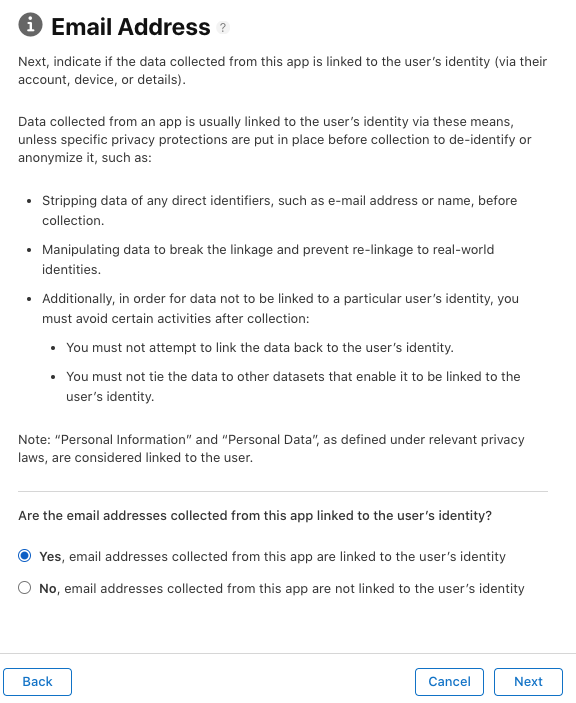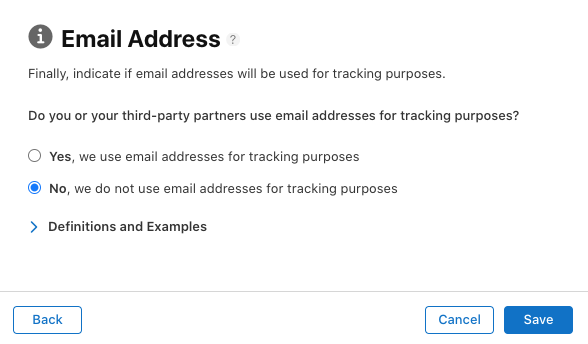 Product Interaction and Crash Data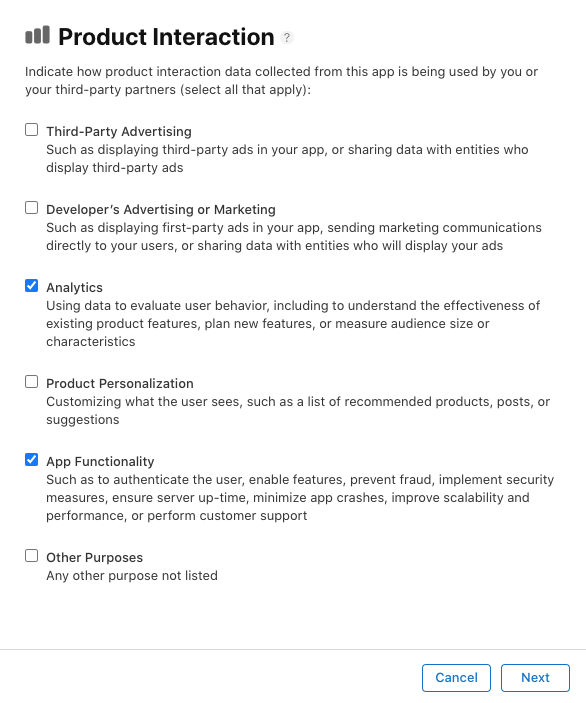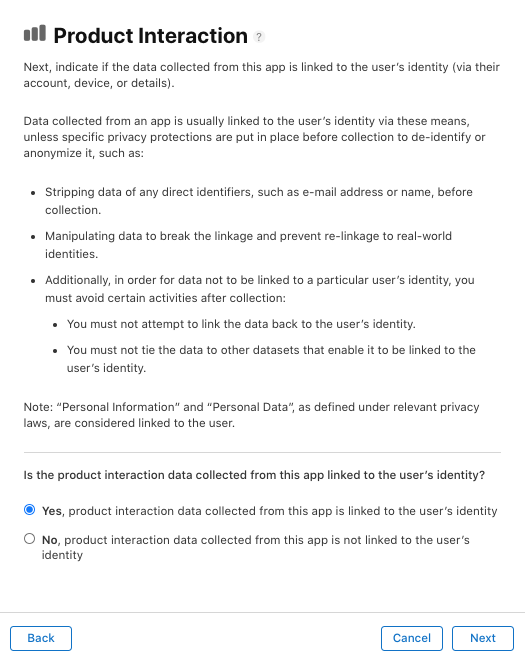 Crash Data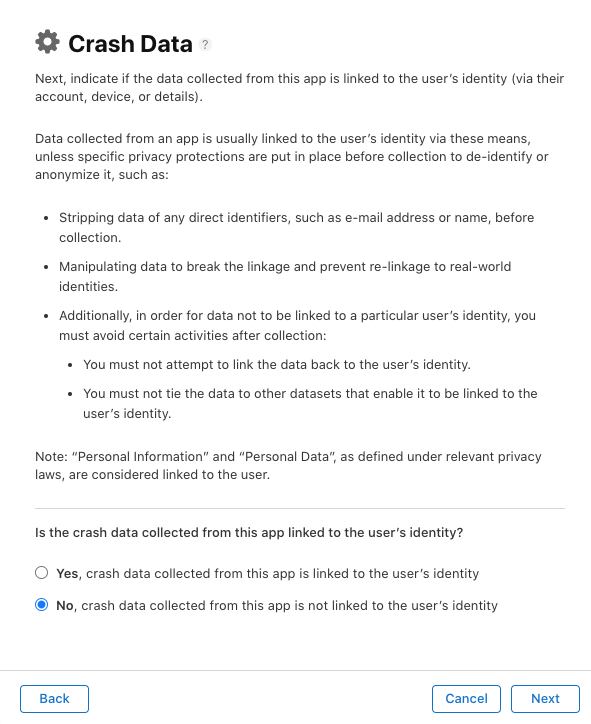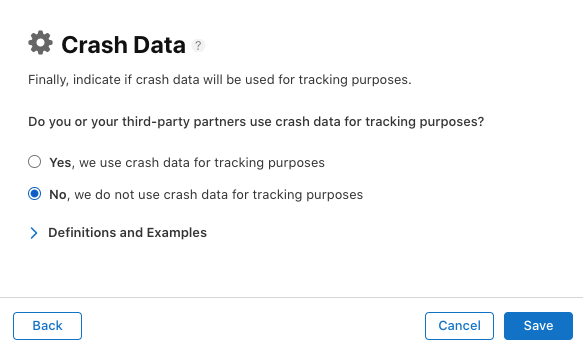 Final Result
If you selected the Name and Email Address boxes at the start of the questionnaire, the final result should look like the following: