UserTesting is a video-first platform that collects user feedback from real people. By connecting UserTesting's live human insights with FullStory's rich behavioral data, you can seamlessly pair qualitative and quantitative insights to validate problems, quantify their impact, and iterate on solutions. 
Setting up the integration
Install the FullStory tracking script and configure privacy settings. 
Follow these steps to finish setting up the integration in UserTesting. 
Using the integration
After launching a test in UserTesting, go to the Sessions tab and click Watch on FullStory beneath a session. 

This links to the user's session in FullStory. Watch the replay to understand their product experience. Use the event stream to identify and focus on moments of interest.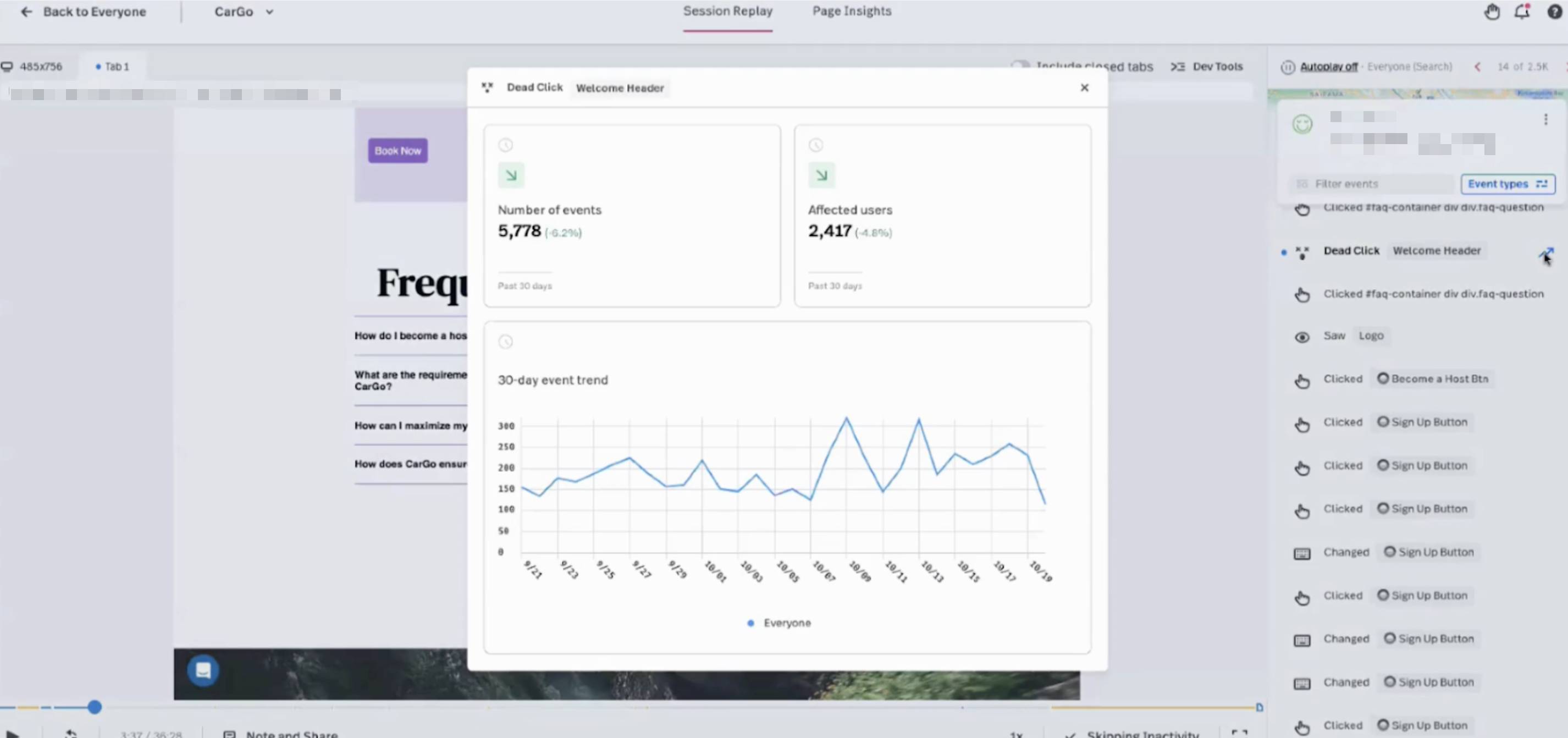 Use FullStory's product analytics features–like metrics, funnels, and dashboards–to zoom out from a single session and build analyses that quantify insights at scale.