The FullStory App for UserVoice allows you to get a link inside the UserVoice idea UI to the user session that immediately preceded the idea submission. This helps your team quickly learn what prompts your users to submit ideas and comments, and removes multiple steps in data collection process.
Instructions
Connecting UserVoice with FullStory can be done in a matter of minutes and doesn't require engineering resources.
Step 1: Create a FullStory API Key
In your FullStory settings, navigate to Settings > Integrations > API Keys and create a new Key. Once created, copy the API Key.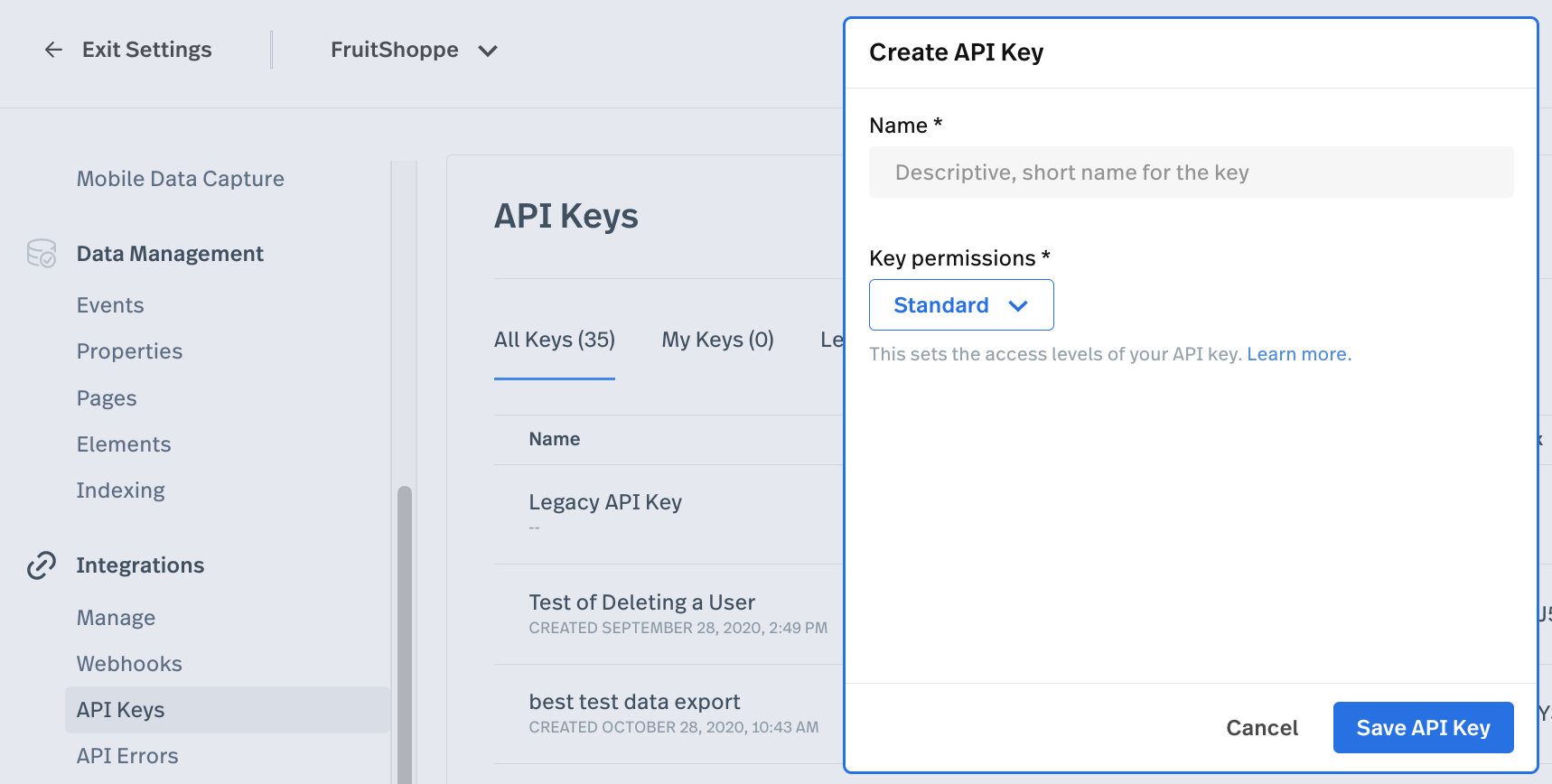 Step 2: Enter your API Key in UserVoice
In UserVoice, go to Settings > Integrations > FullStory.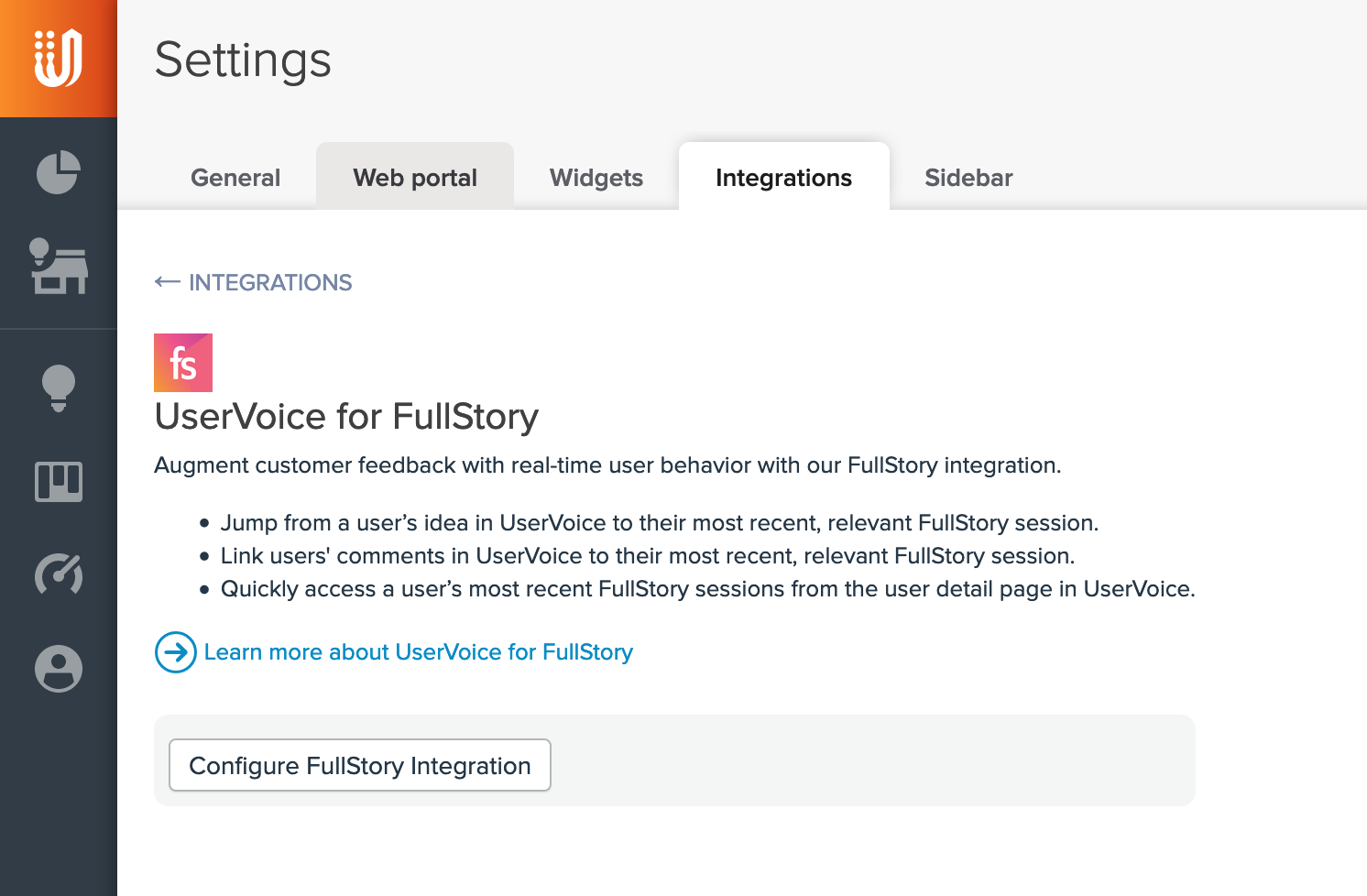 Click Configure > Enter your FullStory API Key > Click Save.

Step 3: You're all set!
You will now see FullStory session links in UserVoice for new ideas, comments, and on a user's detail page.