Looking for a deep dive on Dashboards? Check-out the overview to learn more. Use this article as a high-level guide to help you create your first dashboard.
1. Navigate to the Dashboards Tab and click 'Create Dashboard'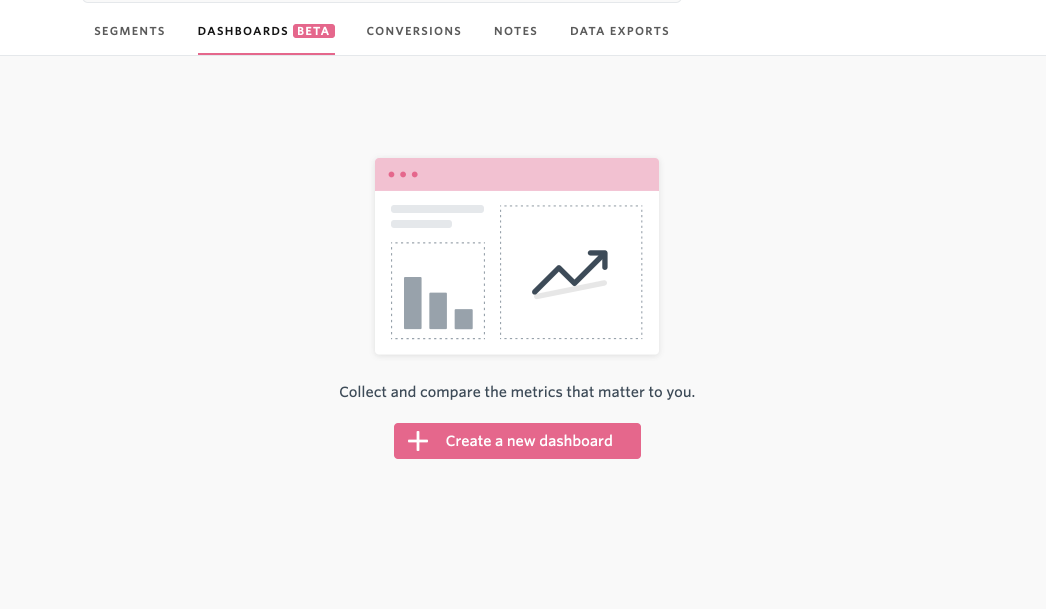 2. Click 'Add Card' and select the visualization you want to place on your Dashboard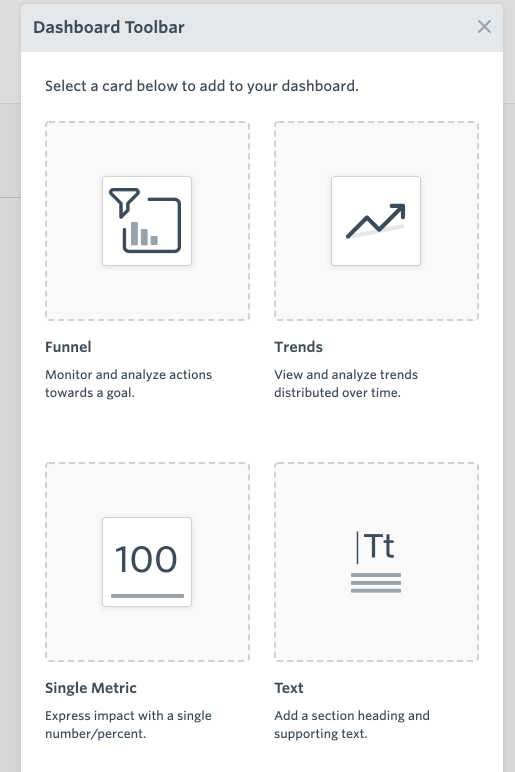 3. Adjust the Card composer to select a Segment of users, Time Range, and Title for the card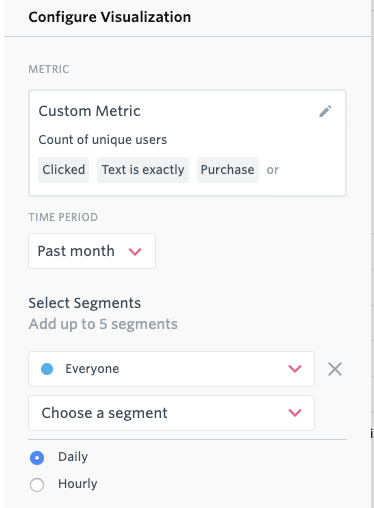 4. Select a pre-saved Metric, or create a custom Metric for the card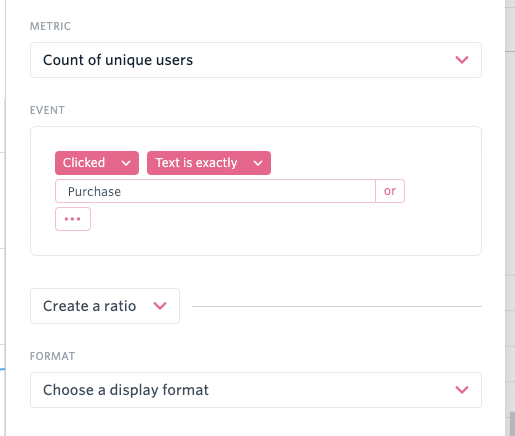 5. Click 'Save' in the upper right corner to save your card to the Dashboard.