Available for the following Plan types:
FullStory Enterprise
FullStory Advanced
FullStory Business
FullStory for Mobile Apps
FullStory Free
Available to the following User roles:
Admin
Architect
Standard
Use this article as a high-level guide to help you create your first Dashboard. If you'd prefer to dive deeper, our Dashboards Overview provides additional context. 
1. Navigate to Dashboards to create a new Dashboard by clicking New Dashboard. 

2. Give your dashboard a name and click "Add Card" to select your first card type for your Dashboard. Alternatively, click Add from Library to select a pre-existing Metric or Funnel card from another dashboard.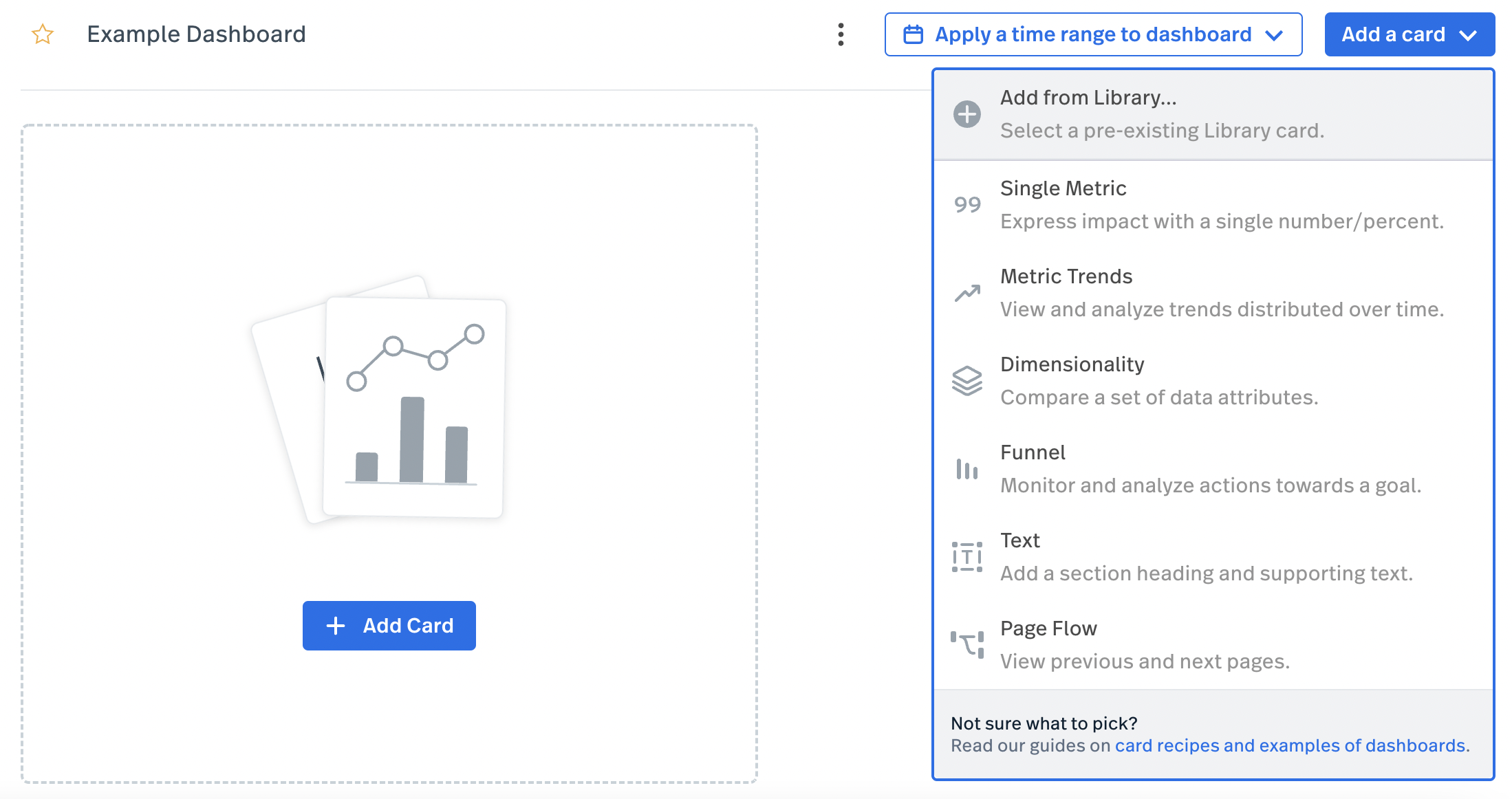 3. Depending on the type of card you select, you will next create the Metric, Funnel, or Page Flow for your Dashboard. Let's take a look at the process for a Metric. Adjust the Metric definition to measure the count of users, events, sessions, or unique property you are interested in. You can also measure aggregations of event properties in your Metric definition.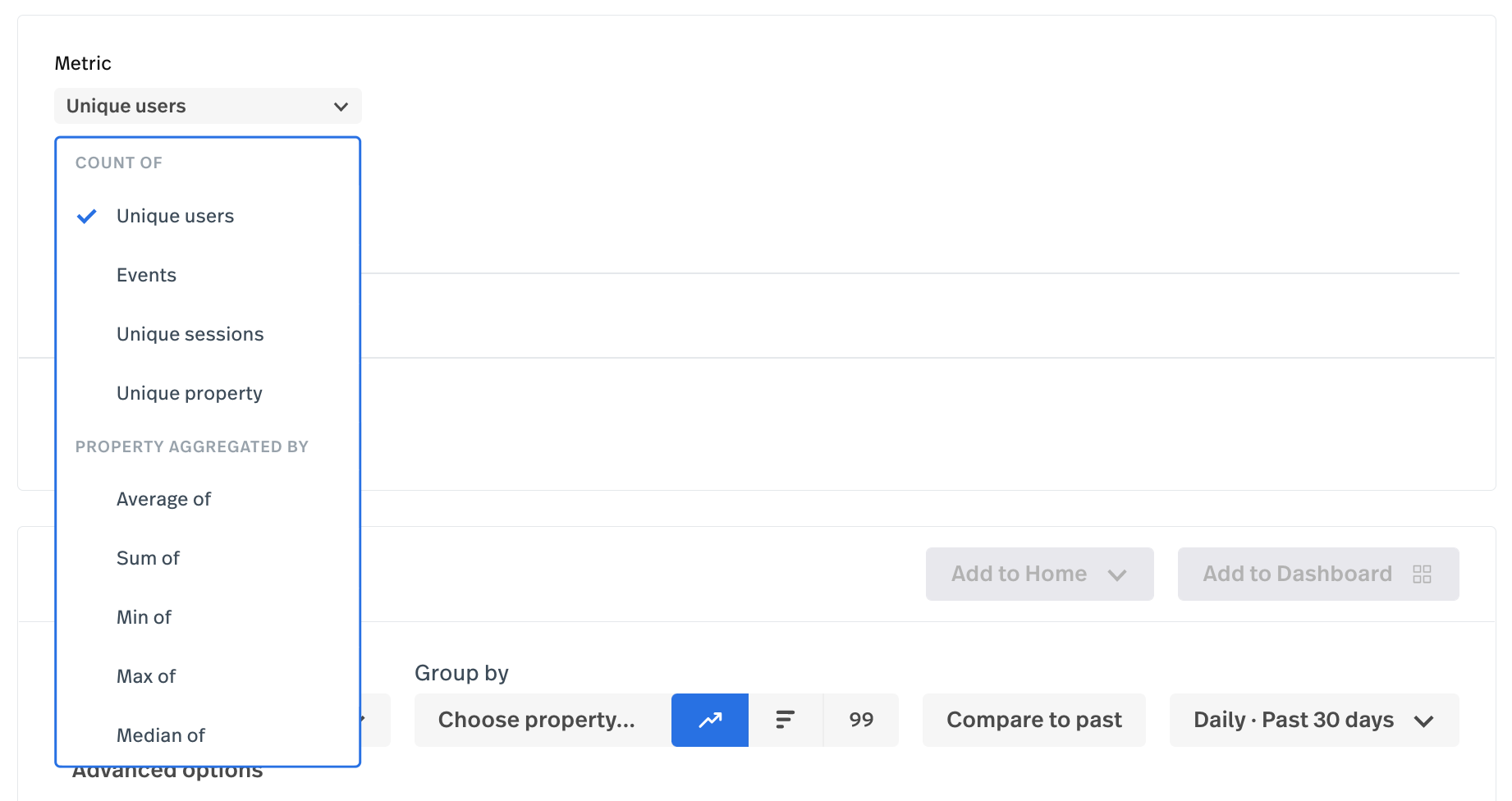 4. Configure your Metric by applying a Segment of users. You can use a Segment that you've already created or click "Create custom Segment" to build a new one on the fly.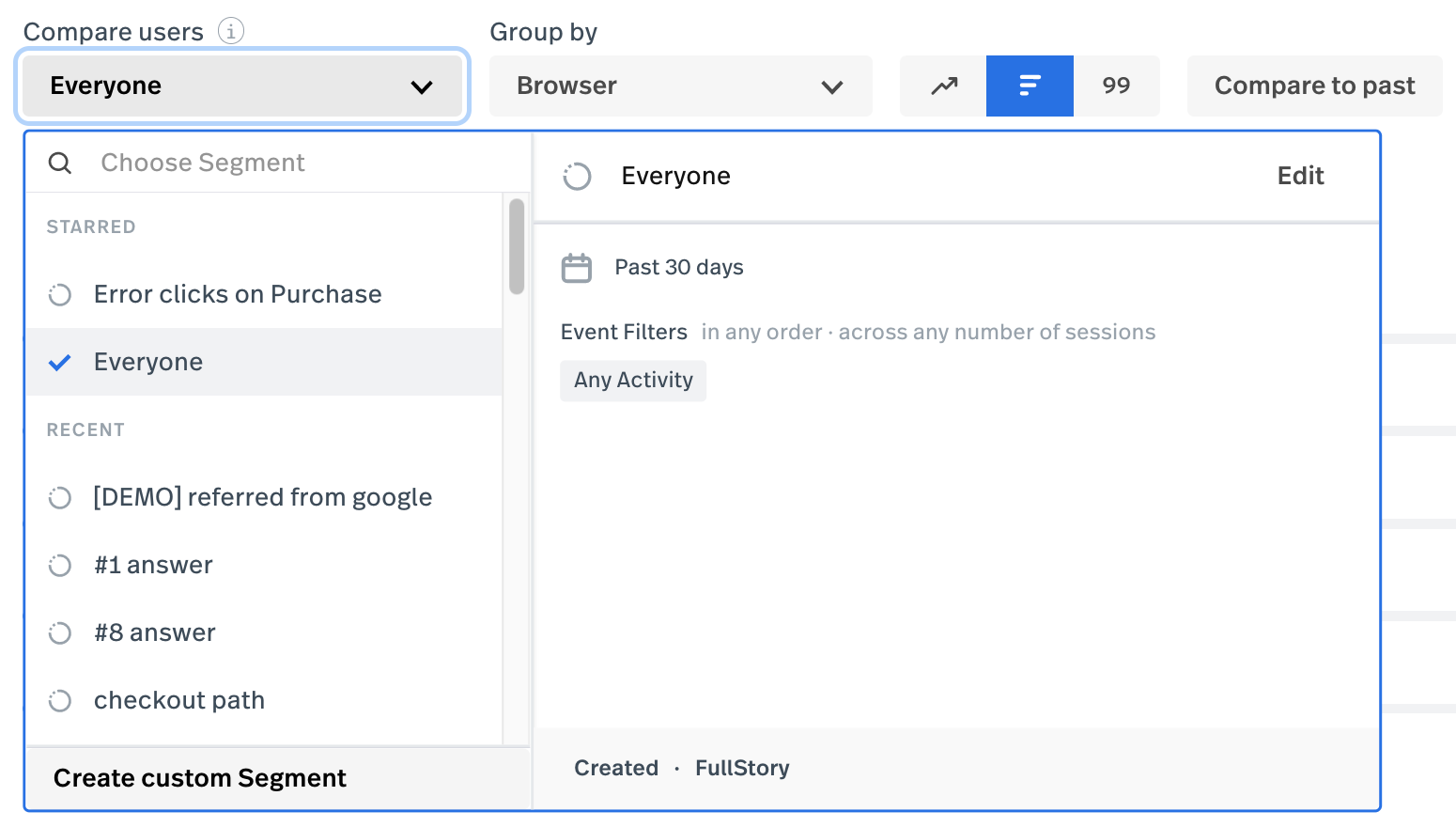 If you build a custom Segment, choose "Save Segment" to save the Segment for repeated use in your account. Choose "Apply to Card" to use the Segment for this Card only.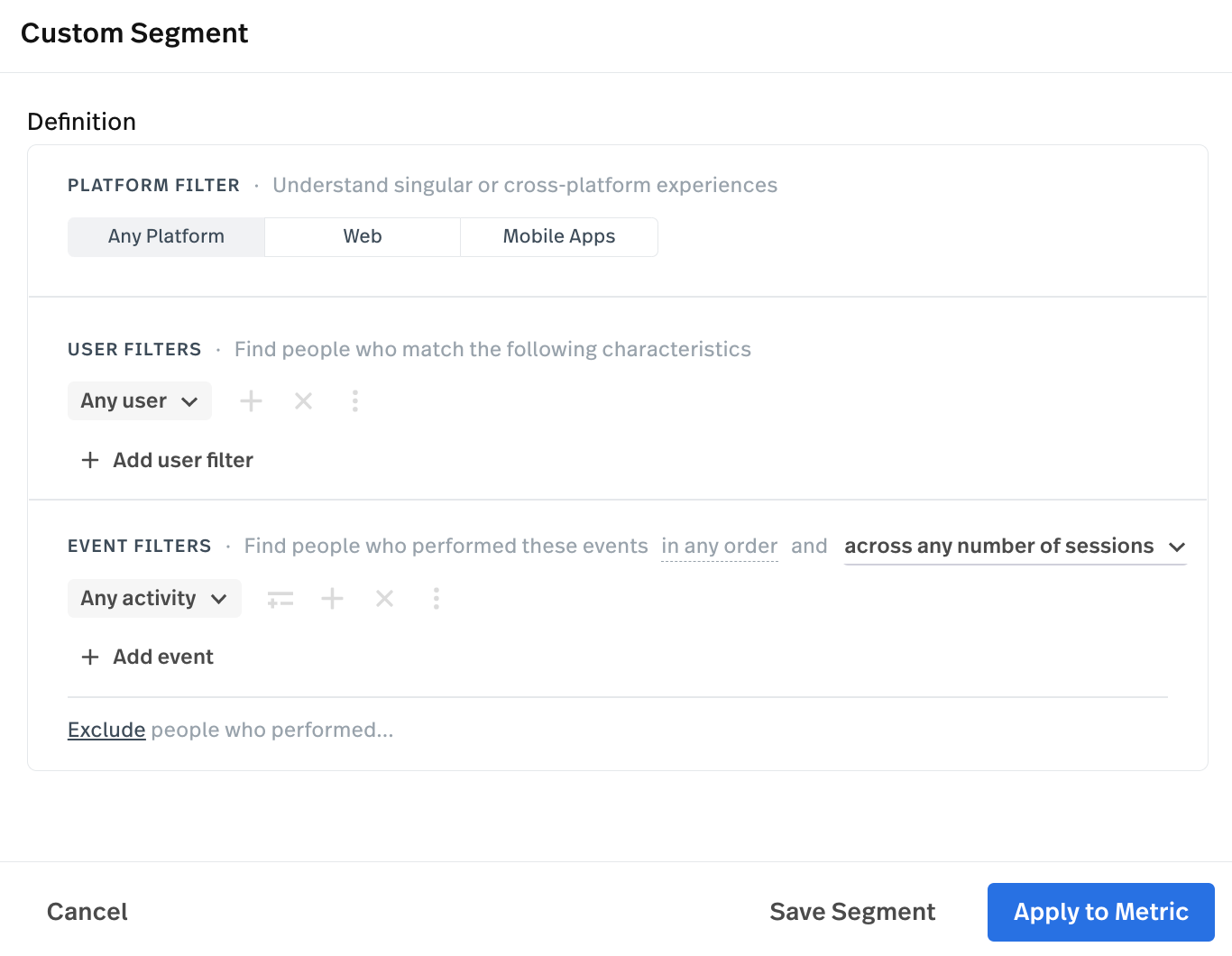 5.  You can also configure your Metric by adjusting the visualization type, applying a color treatment, and updating the date picker. Once the Metric is defined and configured, save the Metric and save to your Dashboard.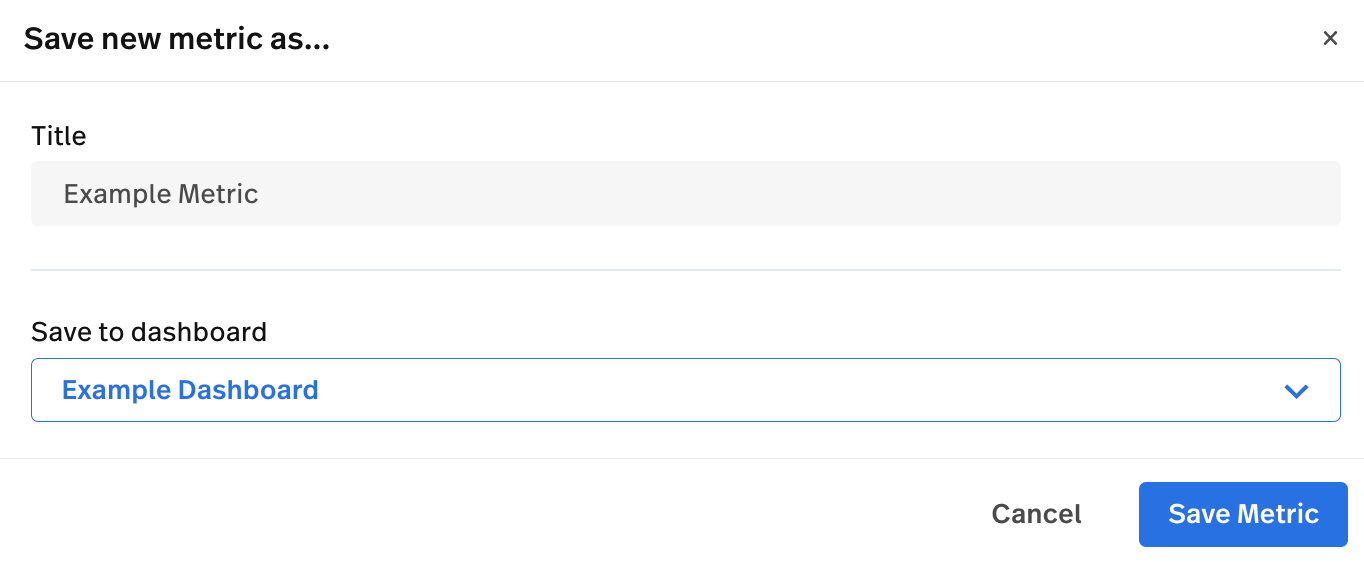 Additionally, if you need to duplicate an existing Metric, you can do so and save the duplicate to any Dashboard.

6. Your new Metric will appear on your Dashboard. Continue adding visualization cards including Metric, Funnels, and Page Flow cards to build out your Dashboard.