Your FullStory Org Id needs to be provided when configuring FullStory using the Browser SDK NPM package and other client-side integrations.
You can find your Org Id in Settings > Data Capture and Privacy > FullStory Setup embedded in the FullStory snippet.
In this example, the Org Id is "1ENq":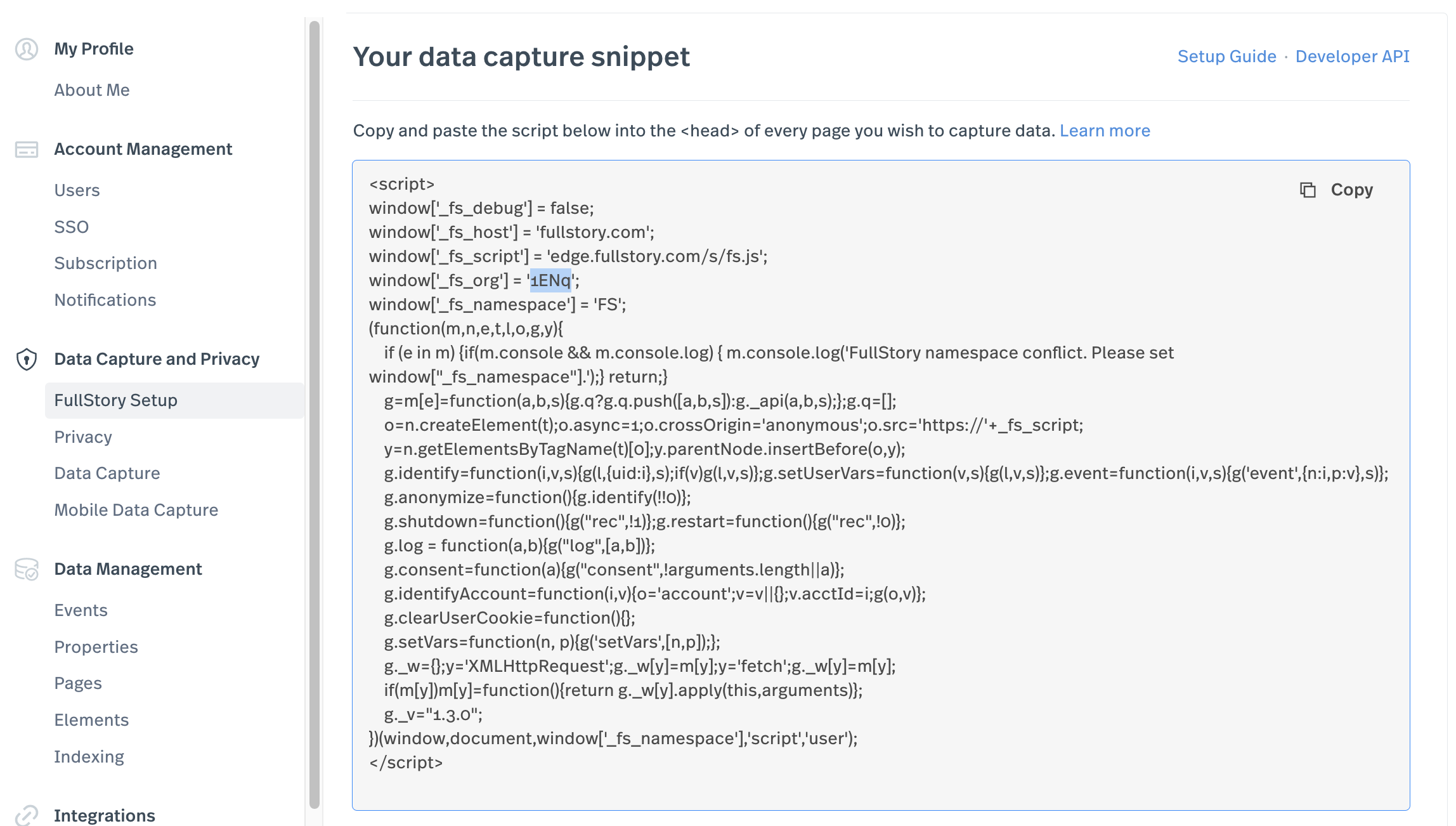 More information about installation and the data capture snippet can be found here.
Additionally, when you login to your FullStory account, your Org ID can be found in the URL of your browser.
https://app.fullstory.com/ui/<ORG_ID>/home