Your FullStory Org Id needs to be provided when configuring FullStory using the Browser SDK NPM package and other client-side integrations.
You can find your Org Id in Settings > Recording and Privacy > FullStory Setup embedded in the FullStory snippet.
In this example, the Org Id is "NHQ5G":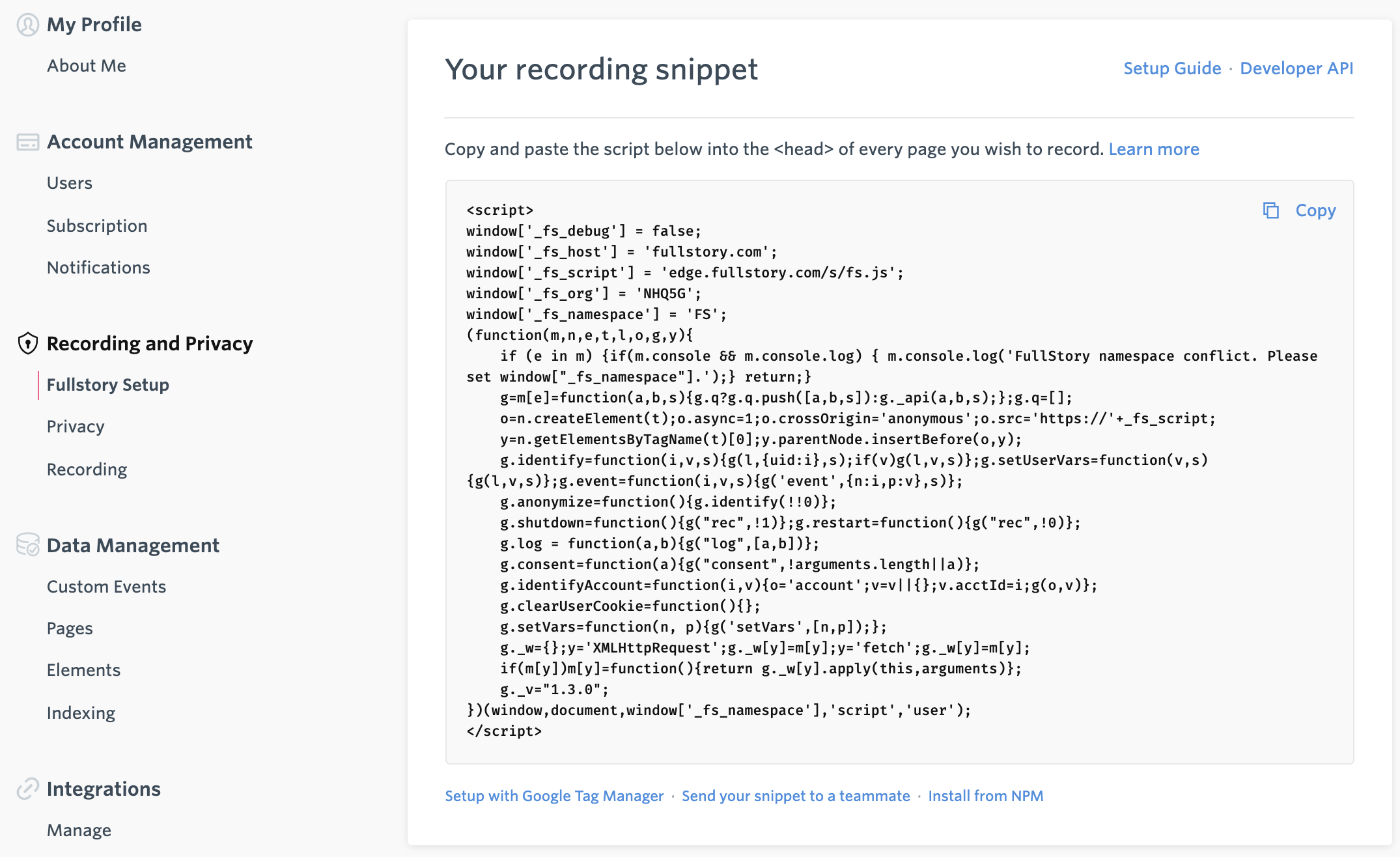 More information about installation and the recording snippet can be found here.