Available for the following Plan types:
FullStory Enterprise
FullStory Advanced
FullStory Business
FullStory for Mobile Apps
FullStory Free
Available to the following User roles:
Admin
Architect
Standard

Funnels - Overview
Funnels in FullStory are a way for you to view and track completion rates and drop-off for users.  Once you have key steps defined for your funnel, you can compare segments of users side by side or begin to analyze what percentage of users make it through each step, and if performance differs by dimensions like device or browser. In addition to seeing the quantitative data, you can easily access relevant sessions for users at different stages of the funnel so that you can view first-hand what they experienced.
In a few short clicks, you can isolate potential conversion impacts to a group of users or to a specific step in a workflow. 
What is a Funnel?
A funnel is a series of events that lead users to completing a task, such as completing a purchase or requesting a refund. A funnel consists of two or more steps which occur in order. You'll notice the process to creating a funnel is very similar to creating Segments and Metrics in other areas of the FullStory Platform. 
Creating a Funnel
Click on Funnels. If this is your first time creating a funnel, you'll see two options to 'Create a Funnel'. If you are coming back to edit an existing funnel or create more, you'll find the 'Create a new funnel' button in the top right corner. If you'd like to edit an existing funnel, click on the desired funnel to make any changes. 

First, name the funnel. Next, begin identifying the key events in your funnel by using the event builder. You'll recognize that this is also the way that you create segments, identify users, and build metrics. In this example, we are building a three step funnel for an eCommerce FruitShoppe: Add to Cart >> Checkout >> Purchase.

Note: A funnel must contain at least two events and cannot use an empty 'Any Activity' filter.
You can choose to isolate your funnel results to find people who performed these events within the same session OR across any number of sessions.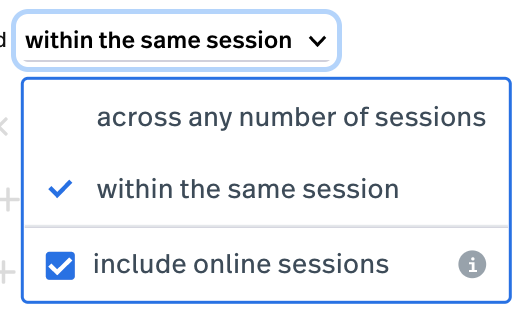 As you add an event to your funnel, the data is automatically populated in the data visualization below to include the funnel conversion rate, number of users, drop off rate between each step, and median time to convert between each step. We recommend double-checking this data as you go to ensure steps are defined correctly. If you see zero users, you may need to adjust your first step.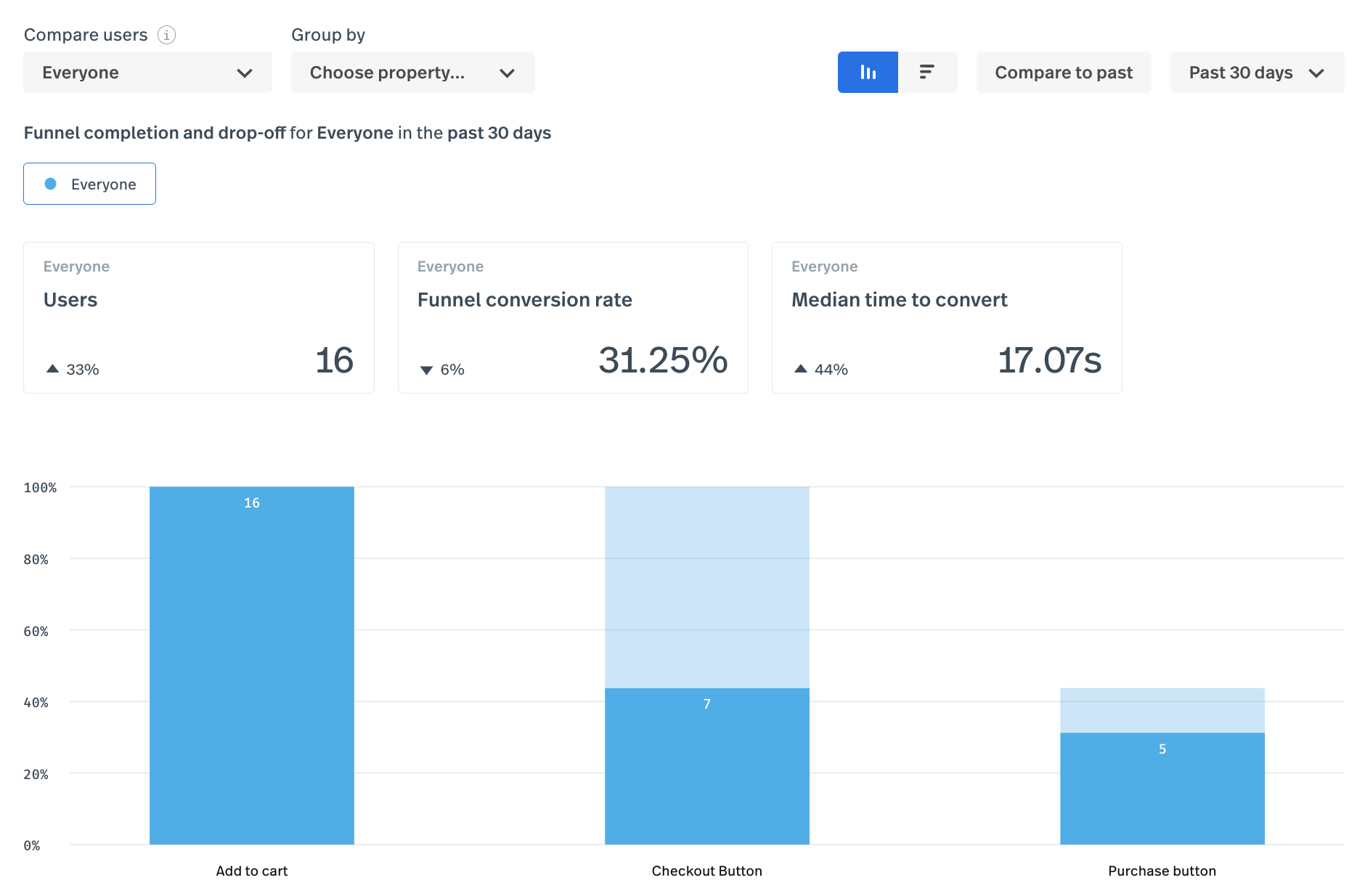 Remember to save your funnel, by clicking 'Save' in the top right corner. Once you click 'Save', you'll have the ability to add funnels to dashboards or Home and analyze with Conversions. 
Importing a Segment as a Funnel
If you have previously created a Segment based on event criteria, you can easily import that Segment into Funnels without having to recreate the steps. 
Navigate to the 'Import events' option on the right side of the Funnel view and then Select a Segment >> Import.


Segments and Funnels are similar, yet distinct. Here is a reminder of the difference:
Segments. These are used for defining the cohort of people that have ever done one or more actions or have common properties. Ie. Mobile Users
Funnels. These specify a series of events that occur in a specific order, which we call funnel steps.
You'll notice the default Segment is 'Everyone' and the default date range is 'Past Month'. You can adjust these by clicking the drop down. Your selection will be applied to your funnel:
Edit, Rename, Duplicate or Archive a Funnel
Iteration is key, and you may find yourself needing to edit an existing funnel. In this case, select the funnel you'd like to edit and make any changes to the event criteria. As you make any changes, a 'Save' and 'Save As' option will appear. 

You'll also notice that in the top right corner you have additional options to manage your Funnel. 

The pencil icon allows you to rename your funnel.

The duplicate icon will make an exact copy of the existing funnel.

The folder icon will archive the funnel, removing it from funnels list. Once a funnel is archived no one will be able to add it to a Dashboard or use the funnel in a Conversions analysis.
Note: Archived Funnels will remain visible on any previously saved Dashboards or Conversions analyses.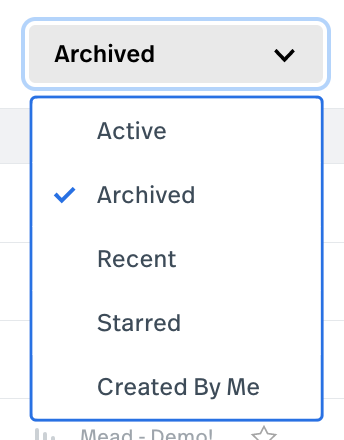 Funnels can be restored by clicking on dropdown menu on the Funnels library, selecting the 'Archived' option, and then clicking 'Restore'. 
You can also utilize the Add from Library function to add a Funnel to a dashboard or home.
Now that you have built your funnel, check out the article — Interpreting Funnel Data, so you can begin to determine overall funnel conversion rate and the breakdown between each of the steps.
You'll be able to clearly see where users are falling off and begin to investigate if there are any errors preventing progress, determine if there is a poor user experience and begin refining your purchase funnel to improve conversion rate.

Additionally, if you need to duplicate an existing Funnel, you can do so and save the duplicate to any Dashboard.