Yes! When a user zooms in or out on a touch device, it may indicate that your content isn't rendering at an appropriate size. With FullStory, you can identify sessions where users are zooming in or out using finger gestures on touch devices. This includes mobile phones, tablets, and laptops with multi-touch trackpads. 
To identify these sessions, build a search using the "Pinch-to-zoom" event filter. 


To get more specific, add dependent criteria to find sessions where the gesture is "Zoom In" or "Zoom Out." 



You can also track pinch-to-zoom trends using metrics and dashboards. For example, this Dimensionality Card shows us the top pages where users are zooming in or out using touch gestures.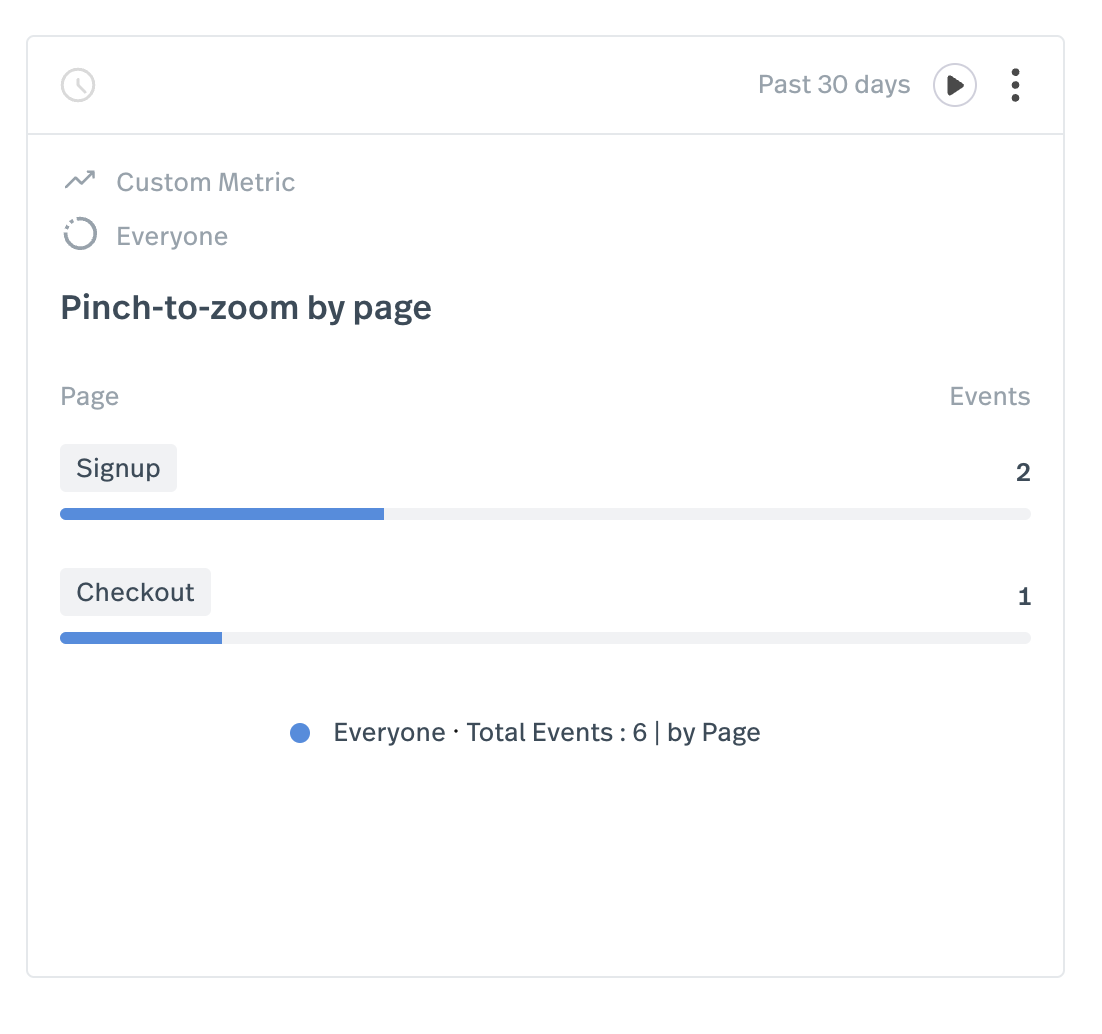 FAQs
Do I need to enable pinch-to-zoom capture in my account? 
No. FullStory will automatically begin capturing pinch-to-zoom user behavior for all sessions beginning in March 2021. 
Does FullStory capture pinch-to-zoom functionality for both web and mobile devices? 
FullStory tracks pinch-to-zoom gestures on desktop and mobile web from any devices that use a touch interface or multi-touch trackpad.
Can I search for pinch-to-zoom using FullStory for Mobile Apps?
Touch gestures on mobile apps are not tracked at this time. If you're interested in seeing pinch-to-zoom events in your FullStory for Mobile Apps account, please contact us. 
Does pinch-to-zoom track when someone uses a keyboard shortcut (i.e. Command +/-) or a "double tap" to zoom in or out? 
No, pinch-to-zoom only tracks zooms initiated by a pinch gesture.