Available for the following Plan types:
FullStory Enterprise
FullStory Business
FullStory for Mobile Apps
FullStory Free
Available to the following User roles:
Admin
Architect
Standard
Note: The Mixpanel NPM package is not supported with this integration.

FullStory's integration with Mixpanel adds a FullStory Session URL to every Mixpanel event as one of the event properties. So, you can easily see what exactly the customer's experience was when they completed the event you're tracking in Mixpanel. We also add a link to the most recent FullStory session available for each person in Mixpanel.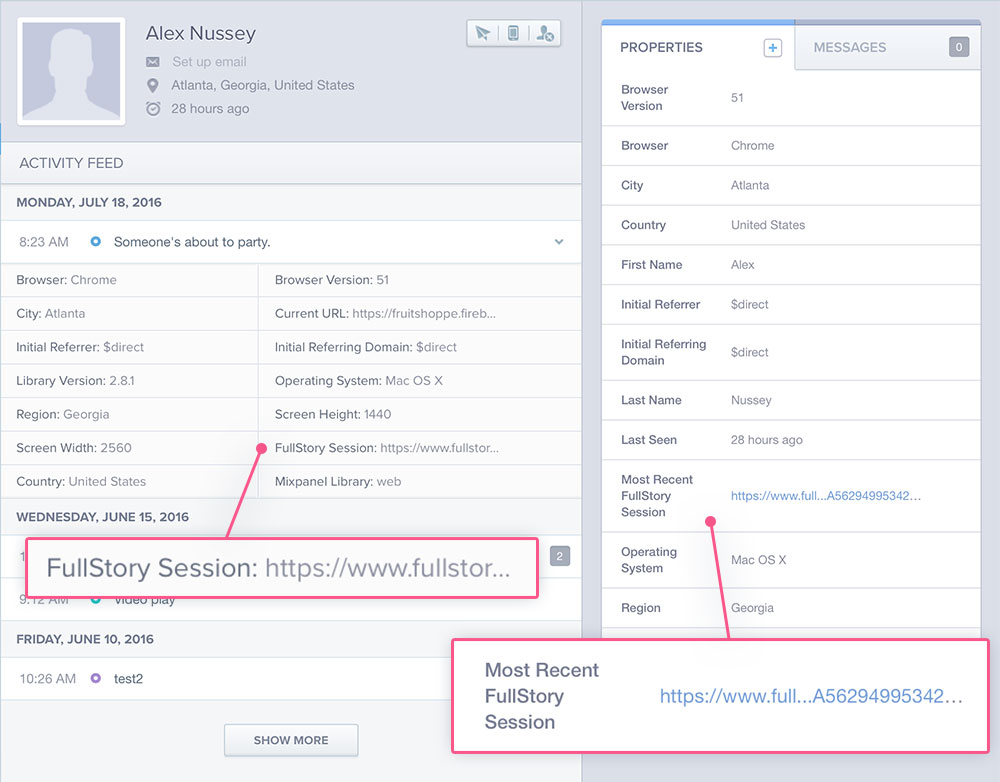 Installation
This integration works with Mixpanel's JavaScript Library.
Log in to FullStory
Navigate to Settings > Integrations > Manage
Click the Install button next to Mixpanel

Confirm the Enable button is toggled on.
That's it. FullStory will now automatically pass sessions URLs into Mixpanel for any event you're tracking.
It may take a bit for FullStory sessions to start populating into your Mixpanel reports. As new FullStory sessions start to match your events, they will begin showing up. 
Interested in getting data about events you're not tracking in Mixpanel? Use FullStory's OmniSearch to get details on who's completing the event's you're interested in, how many people are performing them and, with the click of a play button, what their experience was really like. Check out more information about searching by events here.