Yes! The option to save a segment will appear after you add at least one User Filter or Event Filter.
Click the Save Segment button at the top of the page. Then, name your segment in the pop-up dialog and click Save segment.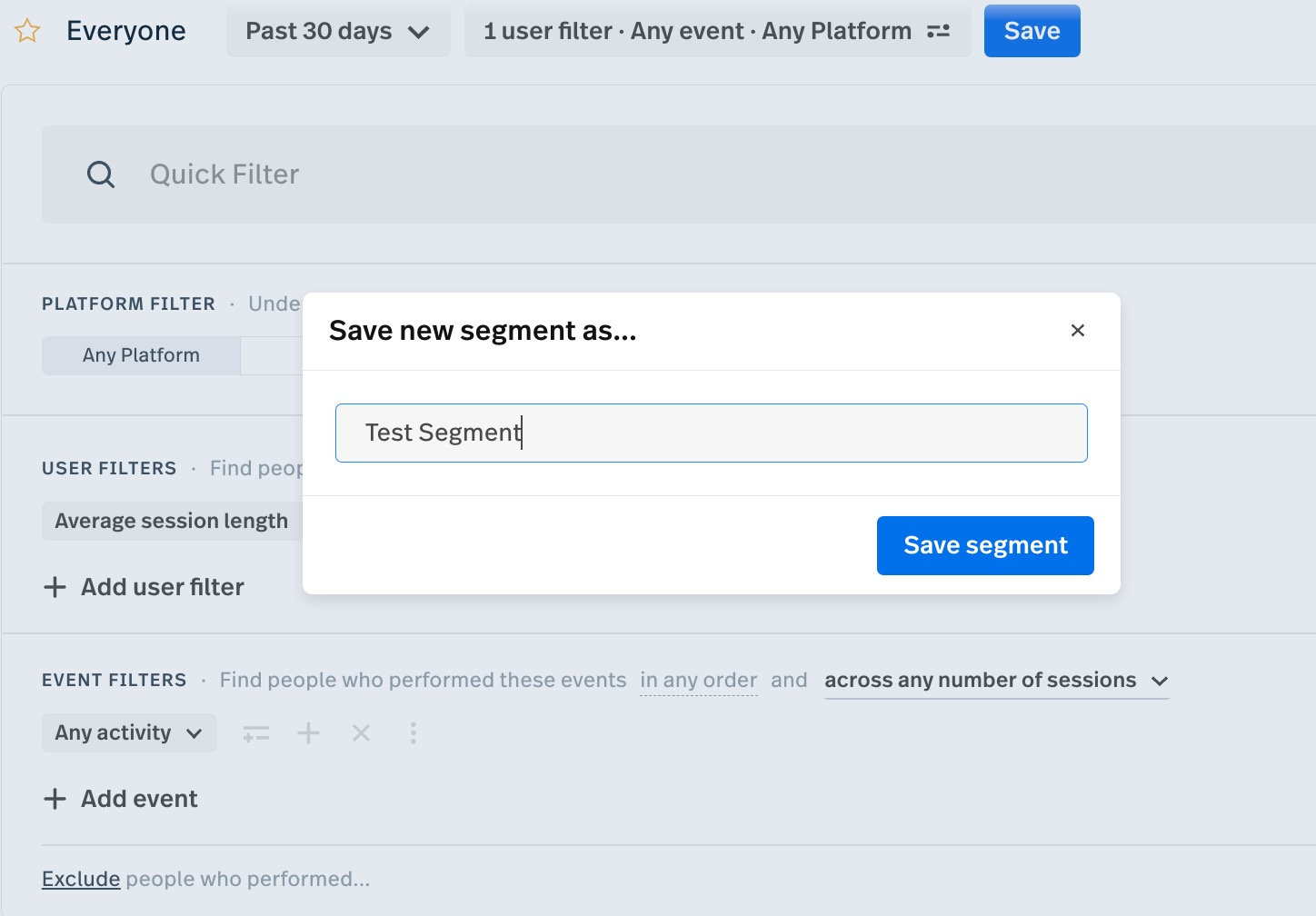 Where you can find your saved segments
You can locate your saved segment by clicking on Segments and then Recent Segments in your library. It will also be available to the rest of your team by searching in the Find Segment... search bar or Show All section.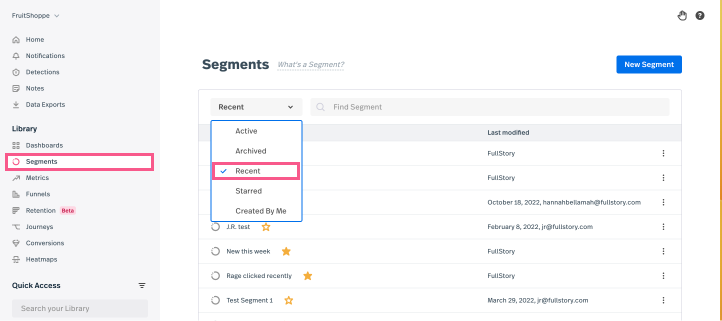 Note: Each user can curate their own list of favorite segments by clicking the ⭐️ icon located next to the name of the segment. When you star a segment, FullStory adds it to your Starred Items for easy access.