After you enable Network Data Capture and set up your allowlist, you can search for Network errors by URL, status code, or request method. This allows you to create segments, metrics and dashboards that help you identify and monitor Network issues on your site. 
Using Network Errors in Segments
Use segments to search for all sessions where a Network error with specific criteria has occurred. 
Start by creating a segment using the "Network error URL" event filter. You can search for a specific URL or set your criteria to "any" to search against all URLs on your site. 

Click the "Refine event by" icon to narrow your search by "Network error - Status code" and "Network error - Request method." 


Using Network Errors in Metrics and Dashboards
You can also use metrics and dashboards to define and visualize the impact of Network errors in aggregate. For example, let's say you'd like to see weekly trends in Network errors by request status over the past 90 days.
Start by creating a new metric that counts the number of Network errors for any URL on your site.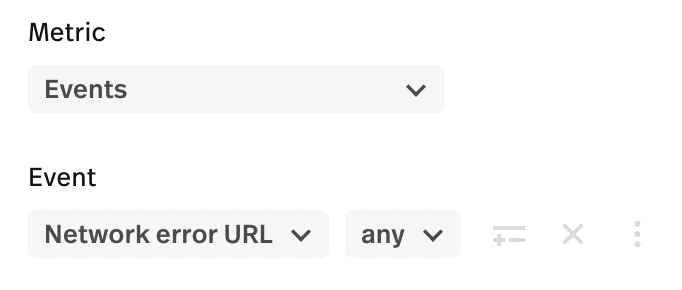 Next, configure the Metric by grouping by Request status and adjusting the date picker. 





Finally, add your Metric to either a Dashboard or to Home.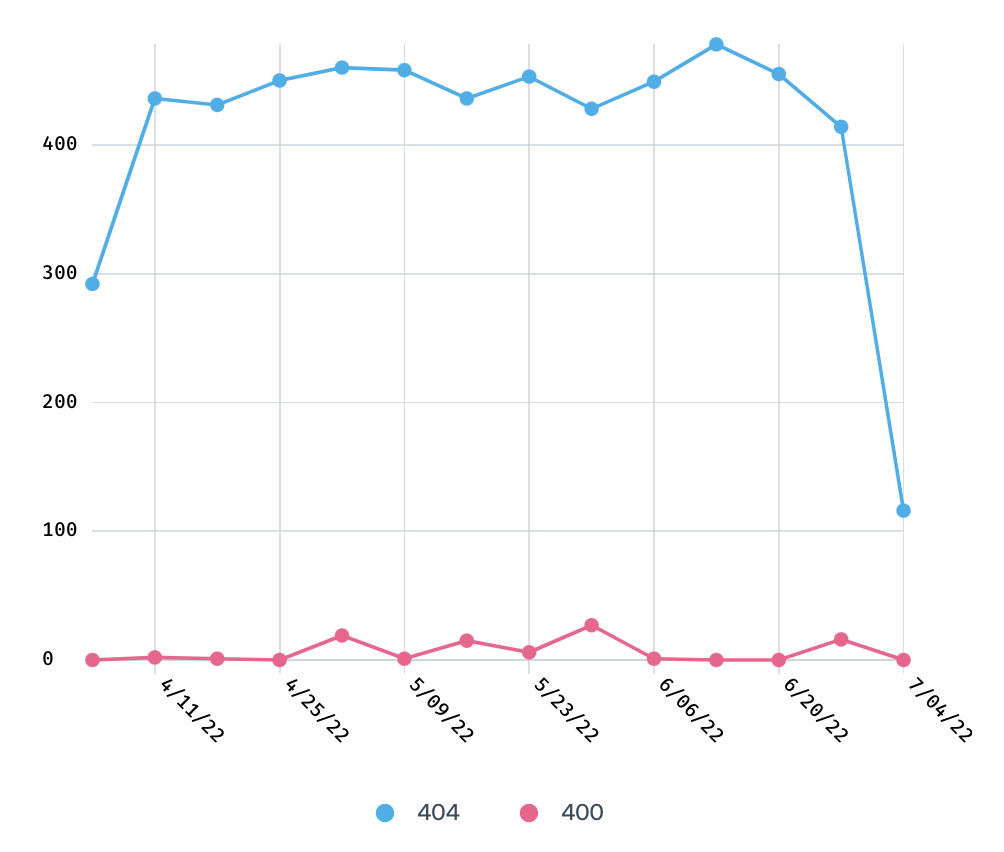 Play around with Network error aggregation by changing the Group by option to Request URL Path or Request Method to see trends against other relevant dimensions.