In the playback screen, you have the option of adding a Note to the session you're watching using the NOTE AND SHARE link at the bottom left of the screen. Type your observations from the session and click the NOTE button to add your comment as an event in the session timeline.
You can also use the Copy button to get a shareable link to send to interested parties. When the user clicks the link, they'll be taken to the moment you specified and see your note before diving in to the session.
If you want to share a link with someone outside of your FullStory account, you first have to enable Guest roles. Guest users will only be able to view sessions via a share link.
Notes can also be shared via the Slack, Jira, Trello or Microsoft Teams integrations. These integrations can be configured to send the note automatically or you can choose to selectively send. Once configured, you will be able to share notes directly to these collaboration tools by clicking on the ⋮ icon within your note in the event stream: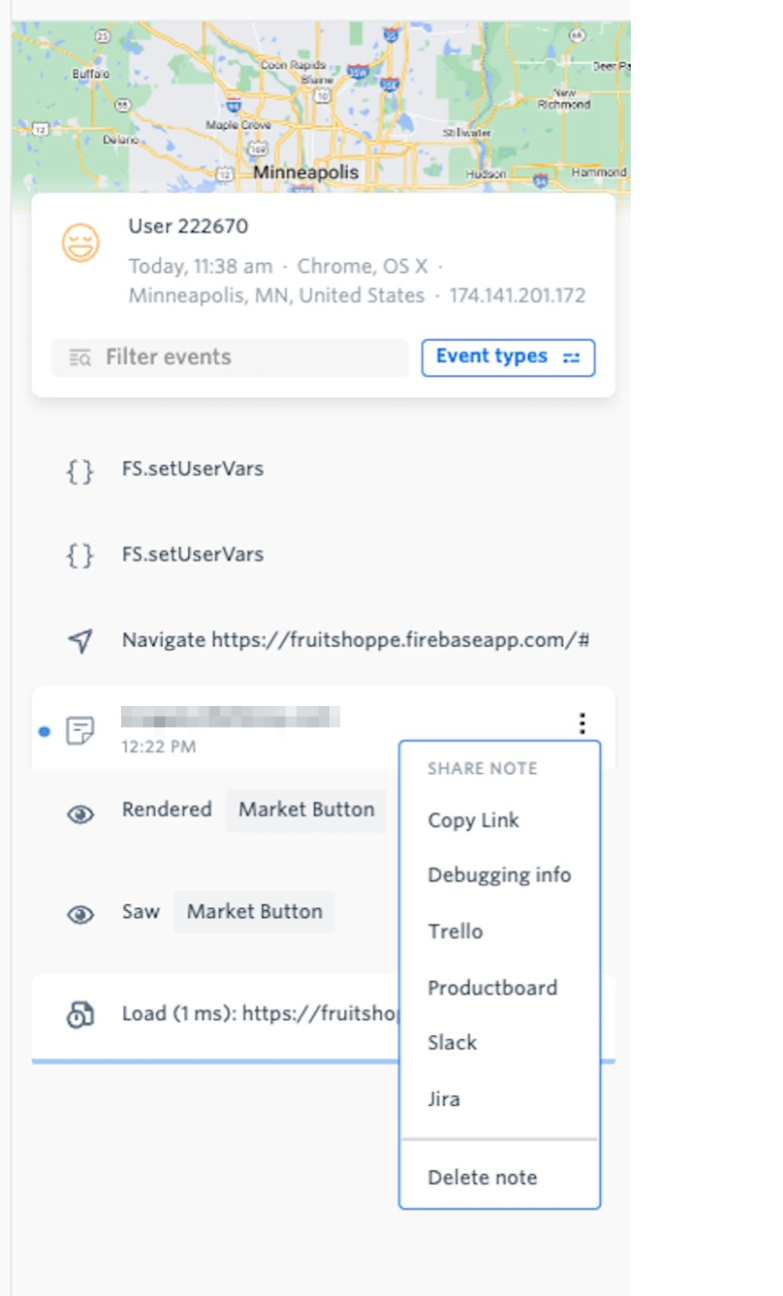 When you share a note, it will automatically be shared with all users in your account in the Notes view.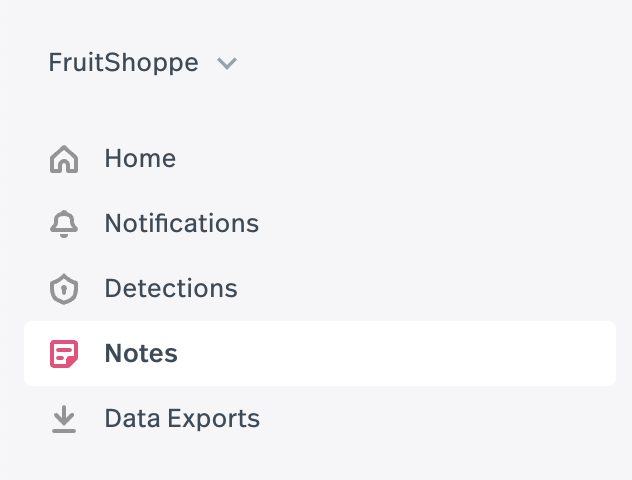 You'll see all of your (and your team's) notes featured in chronological order, with a button to watch the session instantly.
Note: FullStory Advanced and Enterprise customers can generate share links for Conversions opportunities from a Conversion analyses to share with guest users.
Mention a colleague in a note
If you want to mention a specific colleague/user from your account in a note to draw their attention to a particular point in a session or otherwise, you can do so by tagging them directly. Simply type the @ sign followed by the user's name you wish to mention and share the link as described above. With mentions, the user you tag will receive an email with a link included for them to click and be dropped right into the point of the session you wish to share with them.