As sessions are captured, you'll see them populate in FullStory as a list view in your Everyone segment called your Session Playlist.
The green "Online" icon indicates that the user may still be online and the session is still capturing. The blue icon with the date and time indicates the session is complete (we close sessions after 30 minutes of inactivity - more information about how we define a user session here).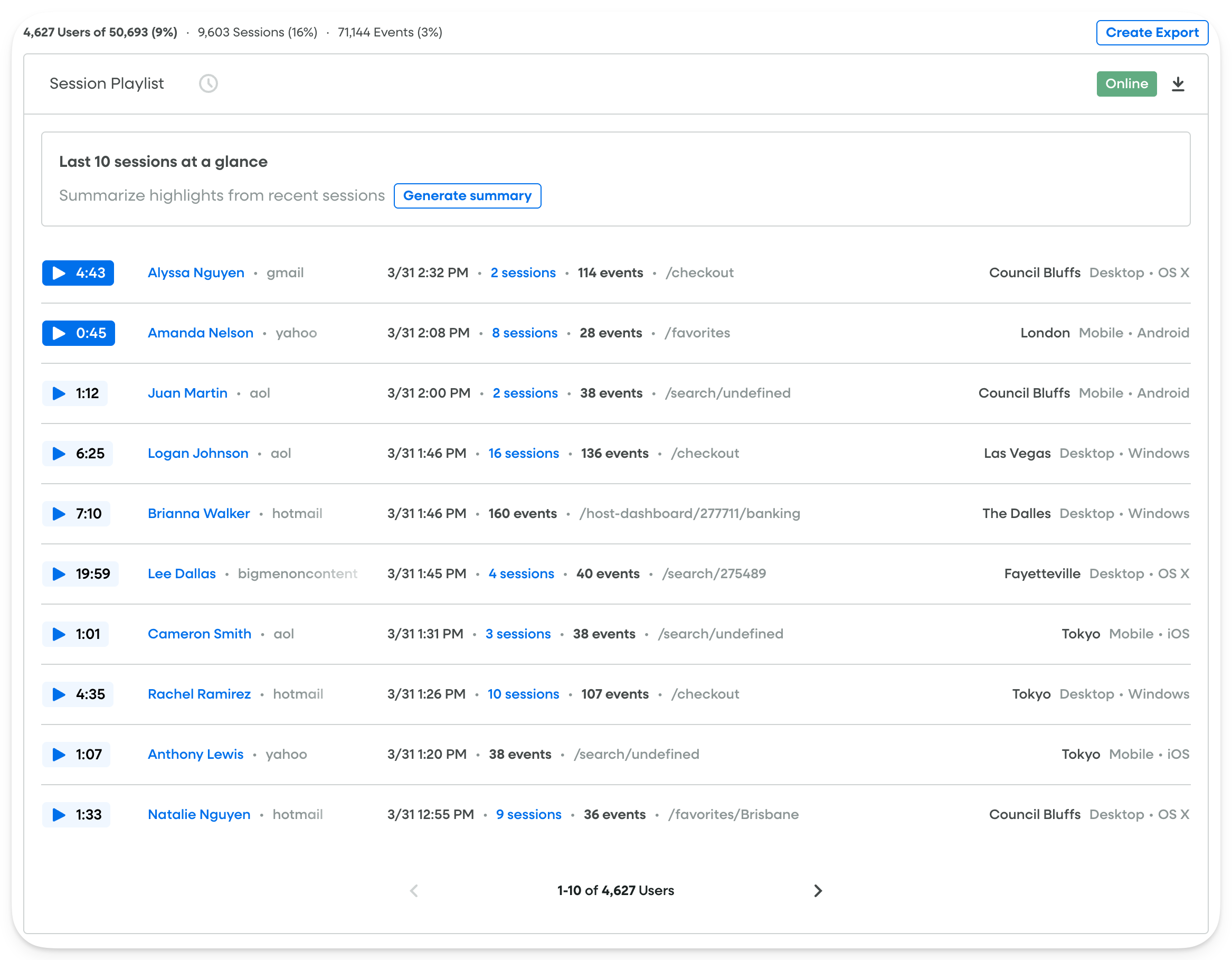 | | |
| --- | --- |
| Session Capture Still in Progress | Session Capture is Complete |
| | |

Click either a green or blue play icon to open a session and view the replay.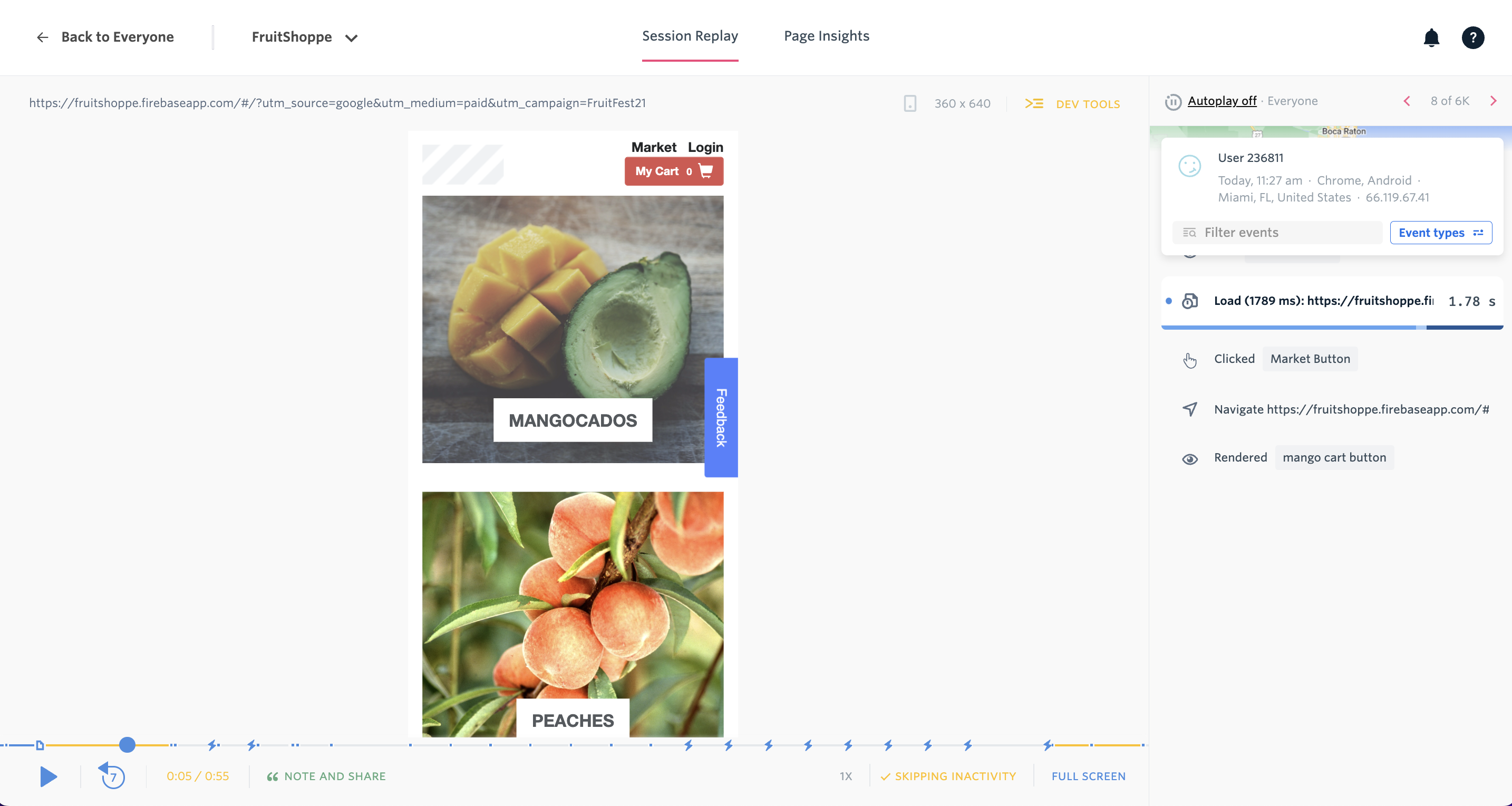 Once you've clicked on a session, the icon will no longer be filled in with color, indicating that it has already been watched. The watched indicator is at a user level, so your teammates will not see a session marked as watched if they haven't watched it using their own login.